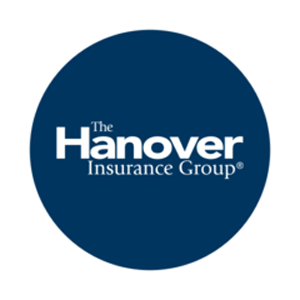 The Hanover is an insurance company that has been providing protection to small and midsize businesses for more than 165 years. It offers customized insurance solutions like property and general liability coverage, commercial auto, workers' compensation, professional liability, marine insurance, specialty coverage, and more. It provides customized pricing and is best for technology businesses that want errors and omissions (E&O) insurance.
The Hanover Pros and Cons
| Pros | Con |
| --- | --- |
| Has thousands of locally based professionals and multiple office locations nationwide | Does not offer an online quotation |
| Offers easy payment options | |
| Provides 24/7 claims services | |
Who The Hanover Is Best For
Technology businesses: Tech companies can take advantage of The Hanover's E&O insurance that includes cyber liability. It provides coverage for 33 different types of technology firms and a simplified application for errors & omissions insurance that asks only 10 questions.
Businesses with special risks: The Hanover writes specialty business insurance policies for a wide range of industries to help manage unique business risks. These specialty coverage include cyber, healthcare, industrial risk, surety, marine, management liability, program insurance, and more.
The Hanover Pricing
The Hanover costs are not published on its website. However, according to a third-party source, the average cost of its commercial insurance policies is anywhere around $79 to more than $179 per month, depending on the business' operations, location, revenue, claims history, and more.
When you're ready to get started, you may find and contact an agent near your area through The Hanover's website. While it does not offer online quotation capabilities, it does have multiple local agents and partners ready to assist you.
The Hanover Alternatives 2020
| Insurance Company | Best for |
| --- | --- |
| | (Best overall) Industry-leading customer care and specialized packages at competitive prices |
| | Home-based business owners looking for affordable coverage |
| | Small- to midsized businesses that want help with risk management |
| | International coverage for business transactions and trips |
| | Manufacturing companies that need small business insurance plus industry-specific coverage |
| | Professional liability coverage added to a business owner's policy (BOP) |
| | Liquor stores and restaurants that need liquor liability included in their BOP |
| | Delivery and transportation businesses requiring affordable commercial auto insurance |
| | Startups, particular tech companies that need management liability insurance immediately |
The Hanover Business Insurance Coverages
The Hanover has a variety of leading property and casualty industry insurance coverages tailored to your business needs. Below are some of its most popular commercial insurance solutions discussed in detail.
Business Owner's Policy (BOP)
Called The Hanover's commercial package policy (CPP), this offers small business owners protection from different types of risks—including accidents, property damage, loss of income, and more. It is a good starting point for most small businesses and professionals, including accountants, architects, engineers, dental and medical professionals, and distributors.
This policy can be customized depending on your business needs, which may include property insurance, general liability insurance, loss of income and extra expenses, data breach, and industry-specific coverages.
Workers' Compensation
Required in almost every state, workers' compensation policy provides businesses with a safety net for work-related accidents or illnesses. The Hanover workers' compensation coverage has useful features that help you save time and reduce administrative issues. These include fast claim handling, stress-free care coordination, risk solution services to help reduce work hazards, established medical and pharmacy networks, and flexible payment options.
Commercial Automobile
The Hanover commercial automobile insurance helps you protect your fleet and covers a variety of commercial vehicles, such as cargo and delivery vans, pickup trucks, private passenger auto, box or straight trucks, and sport utility vehicles, among others. Its coverage also includes The Hanover's Express Claims Auto Repair Program.
This provides you with conveniently located repair shops, speedy completion of repairs, convenient rental car pickup and drop-off at the repair shop, less paperwork, direct billing and payment from The Hanover, and a lifetime warranty guaranteeing repairs for as long as you own the vehicle.
Commercial Umbrella
The Hanover's commercial follow form excess and umbrella coverage supplements your standard insurance coverage. It has flexible limits of up to $25 million and works best for consultants, contractors, hotels and motels, manufacturers, real estate, restaurants, retailers, service industries, technology companies, and wholesalers.
Professional Liability
Also known as E&O coverage, it protects defense costs and settlement payments for claims that your firms' work or advice was inadequate, erroneous, or substandard. It is best for accountants, architects and engineers, lawyers, consultants, media and creative professionals, and real estate agents.
The Hanover offers an E&O endorsement option for select classes of small businesses and standalone professional liability products for small, midsize, and large professional service firms.
Most Helpful The Hanover Reviews
The majority of The Hanover reviews available online are for its personal insurance offerings. There are, however, very few reviews for its commercial insurance products coming from policyholders complaining about rejected claims and canceled policy.
Business policy canceled without warning
A The Hanover client who left a negative review of it on WalletHub expressed his frustration about his policy being canceled due to nonpayment, when in fact it was set up for an auto-debit by The Hanover. He said further that what made the situation worse is that he couldn't reach anyone at that time to settle the issue, which made him decide to get a new policy from a different provider.
The Hanover Frequently Asked Questions (FAQs)
Every business situation is unique, and small business owners should seek out answers before selecting an insurance provider. We've gathered some of the most frequently asked questions about The Hanover below and answered them.
Which industries does The Hanover cater to?
It provides business insurance to a wide range of industries, with the following being its top industries: technology, construction, craft brewers, cultural, financial, educational, health care, hospitality, human services, life sciences, real estate, retail, restaurant, wholesale, and manufacturing.
How can I make payments to The Hanover?
You may sign up for recurring payments via electronic fund transfers deducted from your checking or savings account. You may also make a one-time payment using your credit card―American Express, Visa, Mastercard, and Discover―debit card, or checking account.
Can more than one person register to pay the same policy online?
No, only one individual can be registered to make payments on a policy.
Our Top Business Insurance Provider Picks
In case you still are not sure if The Hanover is right for you, then this article on the best small business insurance companies is a review of our top choices. In this guide, we reviewed dozens of providers and narrowed them down to our top picks based on key criteria like coverage types, customer service, and pricing.