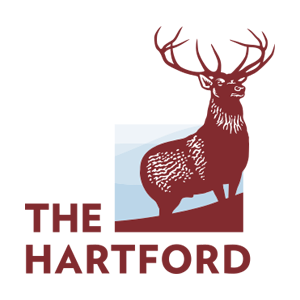 The Hartford is a business insurance provider that offers a wide range of business insurance solutions, which include commercial property, general liability, workers' compensation, commercial auto, and umbrella insurance. It has been developing insurance products for more than 200 years and currently insures more than one million business owners. Like most insurance providers, it has a quote-based pricing scheme and is best for those looking for experienced insurance providers.
The Hartford Pros and Cons
| Pros | Cons |
| --- | --- |
| Offers a variety of insurance products to multiple industries | Not transparent with pricing information |
| Has strong financial backing | Inconsistent customer reviews online |
| Has over 200 years of experience | |
| Provides online quotation | |
Who The Hartford Is Best For
Businesses looking for seasoned insurance providers: Aside from The Hartford's very long business tenure, it holds a solid financial strength and a strong online presence. It is one of the largest insurance companies in the United States and was ranked 156th in the Fortune 500 in 2018.
Those who are looking for a variety of coverage options: The Hartford provides you the option to select one or more insurance products, depending on your business needs. It also allows you to customize your plan and combine multiple coverages into a single policy at a more competitive price.
The Hartford Pricing
The Hartford costs are customized and are provided on a quote-only basis. However, according to a third-party site, its small business insurance premium ranges from $26 to $109 per month. This pricing is affected by factors, such as your business industry, location, gross sales, number of employees, claims history, policy limits, endorsements, and more.
To get a free quote, you may directly contact The Hartford at 888-899-0875, or you may fill out a form on its website, which should only take about 10 minutes. Either way, you will need to speak to a representative to proceed with the next steps.
The Hartford Alternatives 2020
| Insurance Company | Best for |
| --- | --- |
| | Home-based business owners looking for affordable coverage |
| | Small- to midsized businesses that want help with risk management |
| | International coverage for business transactions and trips |
| | Technology businesses seeking errors & omissions insurance that includes cyber liability |
| | Manufacturing companies that need small business insurance plus industry-specific coverage |
| | Professional liability coverage added to a business owner's policy (BOP) |
| | Liquor stores and restaurants that need liquor liability included in their BOP |
| | Delivery and transportation businesses requiring affordable commercial auto insurance |
| | Startups, particular tech companies that need management liability insurance immediately |
The Hartford Business Insurance Coverages
The Hartford can cover almost any type of business and industry. Its business owner's policy (BOP) lets you combine commercial property, business income, and general liability insurance into one and even allows you to add optional coverages, such as data breach, franchise upgrades, and professional liability, among others.
On the other hand, the company also offers standalone coverages if your company faces more risk than a BOP can cover, such as when you have more employees or revenue, a larger space, or if you are in an industry that is high risk. Below are its BOP coverages discussed in more detail.
General Liability
This helps you protect your business from liability claims or lawsuits involving your products or business operations. These include—but are not limited to—bodily injuries, property damages, and advertising injuries like libel, slander, and copyright infringement caused by your business.
The Hartford, and other insurance providers, look at several factors to determine the cost of your business liability insurance. These factors include your business location, size and type, risk exposure, years of experience, building condition, and claims history.
Business Income
Also known as business interruption coverage, this type of insurance helps you cover lost income and additional expenses when your business is shut down from a covered property loss. This pays your business taxes, payroll, utilities, lost profits, advertising expenses, mortgages, rents, and more.
Calculating your business income insurance cost can be a little complicated but could be aided by Insurance Services Office (ISO) worksheets. It puts your previous and future 12-month period incomes into consideration. It would be better to get assistance from professional consultants, like The Hartford, in determining your cost.
Commercial Property
This coverage protects you against damage or loss of your business' physical location and property, including your tools, equipment, inventory, and furniture.
Commercial property insurance's cost and inclusions are customizable and are affected by your business' risk exposure. It can also be combined with other coverages for a more cost-effective package.
Most Helpful The Hartford Reviews
While The Hartford reviews left on its website are overwhelmingly positive, ratings available online and on other third-party sites appear to say a different thing. Clients who left positive feedback like its responsive customer support while those who wrote negative reviews complained about its premiums consistently getting higher each year.
Claims process is easy
One client who left a positive review on Trustpilot appreciates how its consultants handled his claim with utmost professionalism and compassion. He ended his review wishing that The Hartford won't get back to him with rate hikes as a result of the said claim.
Premiums keep rising
One customer who left a negative review on NerdWallet said that for his 17 years of being a business insurance policyholder of The Hartford, he kept getting premium raises each year. This is despite the fact that he only had one claim processed this entire duration. He said that his experience was made even worse when the provider suddenly canceled his policy, saying that his industry does not align with The Hartford's parameters anymore.
The Hartford Frequently Asked Questions (FAQs)
Every business situation is unique, and small business owners should seek out answers before selecting an insurance provider. We've gathered some of the most frequently asked questions about The Hartford below and answered them.
What other insurance coverages does The Hartford provide?
Aside from the ones listed above, its other popular coverages include workers' compensation, commercial auto, and umbrella insurance. It also offers commercial flood, data breach, home-based business, employment practices liability, management liability, surety and fidelity bonds, risk engineering, multinational, and marine coverages.
What are the requirements in applying for business insurance?
Business insurance requirements differ from state to state. In most states, a business is required to have workers' compensation coverage if it has more than three employees. It is also a good rule of thumb for most small businesses to be covered for an amount between $500,000 and $1 million or an amount equal to the total value of your assets. It is important to check first with The Hartford before you start your insurance journey.
How do I file for a business insurance claim?
You may file for a claim online by going to The Hartford claims center on its website or you may contact The Hartford to speak with an agent.
Our Top Business Insurance Provider Picks
Have you read these The Hartford reviews and are still not sure if it's the right fit for you? Read our reviews of all top small business insurance companies.