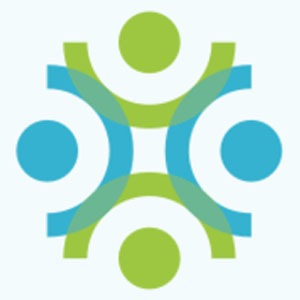 TheraNest is a video conferencing software that enables mental healthcare professionals to streamline their clinical practice. It provides solutions for telehealth, billing, note taking, and client management. TheraNest subscription plans start at $39 per month. This software is best suited for clinical practitioners, social workers, and educational institutions.
TheraNest Pros & Cons
| Pros | Cons |
| --- | --- |
| Ease of use | Need for more robust customizability features |
| Streamlined note taking, billing, and appointment tracking | Customer support team isn't as responsive as expected |
| Centralized and secure therapist-to-client communication through a client portal | Lack of specialization-specific features, such as group therapy functionalities |
Who TheraNest Is Best For
Therapists, counselors, and psychologists who want to incorporate telehealth into their practice: Enables mental health professionals to expand the reach of their practice through secure video conferencing features that are HIPAA-compliant.
Social workers who want to streamline their outreach notes: Its prebuilt note templates allow social workers to easily keep track of their progress in the communities that they work with.
Educational institutions that want a centralized system for counseling sessions: TheraNest allows users to access the system in multiple locations in order to manage various appointment types to ensure every student's well-being.
TheraNest Pricing
TheraNest's pricing ranges from $39 to $91 per month. It also has customized solutions for users with 100+ active clients. The main difference between the plans is the number of active clients. There is a 21-day free trial available for those who are interested.
Up to 30 Active Clients

Up to 40 Active Clients

Up to 50 Active Clients

Up to 80 Active Clients

More Than 100 Active Clients

Monthly Pricing
($/Month)

$39
($1.30/client)

$50
($1.25/client)

$60
($1.20/client)

$91
($1.14/client)

Customized

Annual Pricing
($/Year)

$390

$500

$600

$910

Customized

No. of Staff Members

Unlimited

Unlimited

Unlimited

Unlimited

Unlimited

Full-featured Calendar

✓

✓

✓

✓

✓

Client Portal

✓

✓

✓

✓

✓

Credit Card Processing Integration

✓

✓

✓

✓

✓

Note Templates

✓

✓

✓

✓

✓
*Annual plans are paid at the start of each billing cycle.
TheraNest also provides add-ons: Wiley practice planners ($25 per therapist, per month), fully integrated client portal ($6 per therapist, per month), and telehealth ($10 per therapist, per month).
TheraNest Alternatives 2020
| HIPAA-compliant Video Conferencing Software | Best For |
| --- | --- |
| | Medical practitioners wanting an affordable solution with no meeting or time limit |
| | Healthcare providers wanting a solution with a built-in phone system |
| | Physicians' offices needing video conferencing that integrates with medical devices |
| | Small medical offices and solo practitioners needing an affordable solution with unlimited meetings |
| | Medical organizations that host training sessions for large groups |
TheraNest Features
TheraNest enables mental healthcare professionals to manage and centralize their daily clinical tasks and telehealth services. Some of its notable features are as follows:
Appointment Tracking
TheraNest provides a fully featured appointment calendar that sends out automatic email, phone, and text reminders to clients. It also has a self-scheduling client portal available.
Credit Card Processing
An integrated billing service enables you to process payments for your client's insurance or personal bills. This feature also allows you to store and charge credit cards. TheraNest provides a dedicated billing specialist who is in charge of claims processing and payment reconciliation.
Therapy Note Templates
You can also access an unlimited number of therapy note templates for individual and group sessions. These notes follow The Diagnostic and Statistical Manual of Mental Disorders, Fifth Edition (DSM-5) diagnostic codes to guide you.
HIPAA-compliant Messaging
Online sessions with your clients are guaranteed to be secure because TheraNest is compliant with the Health Insurance Portability and Accountability Act of 1996 (HIPAA). Clients can join sessions using a unique link that you will provide—there is no need to download or log in to any software.
Which Video Conferencing Software Is Right for You?
Most Helpful TheraNest Reviews
The TheraNest reviews that I found online were mostly positive. Most TheraNest customers appreciated its ease of use, enabling them to bill clients, take session notes, and manage appointments. However, some users wished for more customizable forms and group therapy functionalities. Some of them have also expressed dissatisfaction with its customer support team's responsiveness.
Efficiently streamlines clinical practice tasks
One user who gave TheraNest a positive review on Capterra said that it provides her with a client portal where she can securely communicate with her clients for their scheduled appointments. She also commended its billing and note-taking features that streamline her daily clinical practice tasks.
Lack of customizability & customer support
Although the software has prebuilt note templates, one user who left a negative review on Capterra said that they need improvements. She suggested adding more options for specialization-specific details for group therapy notes. She also complained about its customer support team's slow response time whenever she'd bring up her concerns to them.
TheraNest Frequently Asked Questions (FAQs)
What is an active client?
TheraNest considers any patient or client that is not archived in a user's current system to be an active client. Archived clients are not counted and cannot be billed, nor can their charts be updated.
Can I handle electronic insurance claims using TheraNest?
Yes, you can. TheraNest provides Electronic Data Interchange (EDI) insurance claims through its clearing house partner, Apex EDI.
Can I upload my own session notes on TheraNest?
Yes, you can. TheraNest gives users a comprehensive data migration service that allows you to transfer and convert your legacy data into the system.
Our Top Video Conferencing Software Picks
If you are not sure if TheraNest is right for you, this article on the best HIPAA-compliant video conferencing software is a review of our top choices. Our team analyzed dozens of tools to find the best ones to save you time and take a more strategic approach to secure video conferencing, and narrowed down our recommendations based on HIPAA-compliance, ease of use, price, and available features.