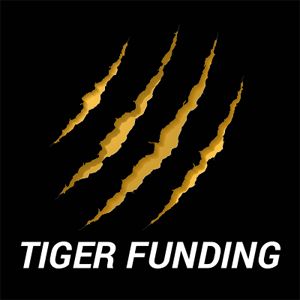 Tiger Funding is a nontraditional lender that provides small businesses with access to working capital through its funding partners. Tiger Funding offers business funding products such as merchant cash advance (MCA), merchant capital, and merchant funding. It's best for business owners who have been in business for at least six months and have monthly sales of $5,000 or more.
Tiger Funding Pros and Cons
| Pros | Cons |
| --- | --- |
| It requires only one application for all types of funding | May charge additional fee for the services on top of interest and closing cost |
| It looks at your business's potential rather than your credit score and only requires a soft credit pull | Only for businesses with strong revenue potential |
| Fast application process | Terms and fees are not clearly stated on their website |
Who Tiger Funding is Best For
Small businesses with strong revenue potential: Tiger Funding is best for small businesses that have a great track record. It prefers businesses with strong future profit potential and does not rely heavily on the owner's credit score.
Tiger Funding Costs and Terms
| | Merchant Cash Advance |
| --- | --- |
| Loan Amount | As much as $1 million |
| Annual Percentage Rate (APR) Range | MCAs do not have APRs―only fixed cost―which varies per borrower and ranges from 1.19 to 1.40 for every dollar in funding |
| Repayment Term | 60 to 260 days |
| Funding Speed | Possibly within the same day |
An MCA from Tiger Funding is tailored for each borrower. MCAs do not have APRs. Instead, they work on a fixed cost. The total amount that you need to pay back is the sum of the funding amount and the fixed cost.
The repayment term for a merchant cash advance is called a turn, which refers to the number of days that it is expected to be paid off. Tiger Funding generally offers turns or durations of 60 to 260 days. If you complete and submit your application by noon, you can possibly get funded on the same business day.
Do You Qualify for Tiger Funding Financing?
| | Merchant Cash Advance |
| --- | --- |
| Personal Credit Score | No minimum credit score requirement |
| Time in Business | 6 months or more |
| Annual Revenue | At least $60,000 in annual revenue or $5,000 of sales per month for the past three consecutive months |
Tiger Funding does not require a minimum credit score. If you have a poor credit score, but your business has a good track record and revenue potential, there's still a good chance that you can qualify for funding. To qualify with Tiger Funding, you should be in business for at least six months and have a minimum annual revenue of $60,000 or monthly sales of $5,000 per month for the last three consecutive months.
Tiger Funding Application Process
Application is available online through the Tiger Funding website, which will take around eight minutes. You will be asked to provide information about your business and average monthly sales. Tiger Funding will perform a soft credit pull and use algorithmic-based underwriting and typically will present you with different funding offers and their terms within 24 hours. You can select the amount of funding that is right for you and get funded the same day if the application is completed before noon.
Tiger Funding Alternatives 2020
| Company | Best For |
| --- | --- |
| | Same-day funding on a short-term loan up to $250,000 |
| | Low credit borrowers needing short-term funding up to $500,000 |
| | Flexible short-term loan up to $500,000 with terms from 13 to 52 weeks |
| | Revolving credit up to $100,000 with easy-to-meet qualifications |
| | Comparing short-term funding options on a free marketplace |
What Business Owners Should Know About Tiger Funding
Tiger Funding is not the lender: Tiger Funding is not the lender, and it's not the one making credit decisions. It provides a service to help borrowers procure funding by submitting the applicants' information to its funding partners. The funding partner provides all financial terms of the MCA.
Only suited for companies with potential profitability: Tiger Funding is suited best for small businesses that have been in business for at least six months, have strong and stable monthly sales, have a solid plan to boost revenues, and need more cash to fund expansion. It may not be a good option for businesses that need funds to pay existing debts.
Most Helpful Tiger Funding Reviews
As of the date that this article was written (June 5, 2020), there are no updated Tiger Funding reviews available online. If you are a former or current Tiger Funding client, we encourage you to leave a review to help those who consider using this lender's services.
Tiger Funding Frequently Asked Questions (FAQs)
Every funding situation is unique, and small business owners should seek out answers before selecting a lender. We've gathered some of the most FAQs about Tiger Funding below and answered them.
How does the interest rate work?
An MCA works on a fixed cost and does not have APRs because there is no annualized interest rate applied to the payback amount. A fixed cost will be added to your initial funding amount, and you will need to pay back the amount you are funded plus the fixed cost amount. You will be provided with the exact fixed cost prior to making any agreement with Tiger Funding and its lending partners.
How much is the fixed cost?
The fixed cost depends on various factors regarding the borrower, his business, and the chosen advance turn, which is the number of repayment days. The fixed cost is an established amount usually called a factor rate. The factor rate varies based on the age of the business, total advance amount, and the business's gross monthly revenues. The average fixed cost factor rate usually ranges from 1.19 to 1.40 for every dollar in funding for your business.
Is Tiger Funding safe?
Tiger Funding was founded in 2014 and has funded more than $400 million to thousands of businesses for the past five years. It is a privately held independent sales organization and is not affiliated with any bank. Tiger Funding uses confidential, highly intelligent algorithms to score your ability to repay, so it doesn't need to make hard credit inquiries. Furthermore, its website and online application process are secure with encrypted transactions.
Bottom Line
Tiger Funding is best for small business owners with good revenue for the past six months and who require funding to boost revenues and fund expansion further. It offers business funding products through its partner lenders. Borrowers should keep in mind that Tiger Funding does not lend the money and only assists business owners in applying and qualifying for the funding they need.
If you aren't sure if Tiger Funding is right for you, then this article on the best quick business lenders is a review of our top choices. In this guide, we compared the top providers according to their terms, costs, and qualifications.