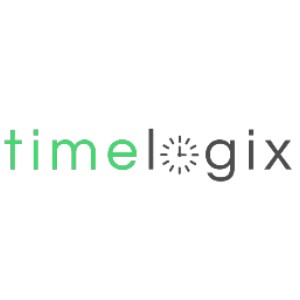 Timelogix TL200 is a time tracking device that supports biometric fingerprint, PIN code entry, and smart card time captures. It features a touch-screen display and has built-in Wi-Fi, and you can also connect it to Timelogix's time and attendance software. The device costs $299.99, and you have to pay a monthly cloud subscription that starts at $14 for up to 10 employees. Timelogix TL200 is ideal for warehouses and manufacturing companies that need a wall-mounted biometric fingerprint time clock.
Timelogix TL200 Pros and Cons
| Pros | Cons |
| --- | --- |
| User-friendly and reliable | Customer support is unresponsive |
| Geolocation is very helpful for field employees | Slow and has glitches |
Who Timelogix TL200 Is Best For
Warehouses and manufacturing companies that need a wall-mounted biometric fingerprint time clock: Timelogix TL200 comes equipped with fingerprint security and a biometric optical sensor, enabling your employees to clock-in and -out faster. It also helps reduce buddy time punching.
Timelogix TL200 Pricing
Timelogix TL200 costs $299. You also have to pay a monthly cloud subscription, wherein the fee (starts at $14) is based on the number of employees you have. All plans include unlimited locations and administrators and access to time data exports, real-time tracking, a mobile app, and an employee portal among others.
Timelogix TL200 Biometric Fingerprint Time Clock

$299.99 one-time

Monthly Cloud Subscriptions

1–10 Employees

$14 per month

11–20 Employees

$28 per month

21–30 Employees

$39 per month

31–40 Employees

$50 per month

41–50 Employees

$60 per month

Over 50 Employees

Contact Timelogix
Timelogix TL200 Features
Timelogix TL200 is designed to help you efficiently capture employee time-ins and -outs. With its built-in Wi-Fi and integration with Timelogix's time and attendance software, you can easily access employee time data in real time. Let's look at some of Timelogix's essential functionalities:
Time tracking: Timelogix's cloud-based time clocks enable employees to clock-in/out using a PIN code, compatible RFID badge, or fingerprint scanning. These prevent employees from buddy time punching.
Staff scheduling and overtime calculations: With its time and attendance software, you can create different shifts for employees. It can also compute overtime hours, and you may even set up customized overtime rules depending on your company's policy.
Employee portal with online time sheets: You and your employees gain access to an employee portal that lets users view schedules and timecards in real time.
Third-party integration: It integrates with payroll solutions like QuickBooks, ADP, and Paychex, and other providers like Sage, Heartland, Wells Fargo, and Paychoice.
Exportable reports: You can export time data as .CSV files, which you may send to your payroll provider. Timelogix also has a solid reporting system with over 30 report options. Administrators can even access employee data anywhere, anytime—making timekeeping and payroll processing easier.
Mobile app: With Timelogix's mobile app, you can use geolocation and geofencing to manage your employee data and decide where and when employees can clock in or out.
Customer support: Phone and live chat support are available Monday to Friday, 9 a.m. to 6 p.m. Eastern time. One-year initial tech support is also available for free.
Summary of Timelogix TL200 Reviews
As of the date this article was written (Sept. 29, 2020), there are no up-to-date Timelogix TL200 reviews available online.
Timelogix TL200 Frequently Asked Questions (FAQs)
Why do I need to sign up for a monthly cloud subscription?
Signing up for a monthly cloud subscription enables you to access the employee time data from Timelogix TL200 and transfer it to Timelogix's time and attendance software.
Can I still use Timelogix TL200 if it loses its internet connection?
Yes, you and your employees can still use Timelogix TL200 to clock in/out. The device will save all of the time data into its internal memory and will send it to Timelogix's software as soon as the internet connection has been restored.
Does Timelogix offer a money-back guarantee for its time clocks?
Yes, Timelogix offers a 30-day money-back guarantee for all of its employee time clocks.
Our Top Employee Time Clock Picks
If you aren't sure if Timelogix TL200 is right for you, then this article on the top employee time clocks for small businesses examines our top choices. Our team looked at a variety of solutions and narrowed our recommendations down based on price, ease of use, and features such as punch rounding, overtime calculation, and data integrations.