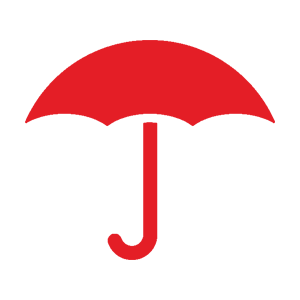 Travelers is an insurance company that provides protection to businesses, government units, associations, and individuals. Founded in 1853, it has more than $105 billion in assets and has become one of the largest insurers in the United States. It offers customized plans and is best for those who are looking for commercial auto and property-casualty insurance solutions.
Travelers Pros and Cons
| Pros | Cons |
| --- | --- |
| Provides a wide range of insurance product selection | Does not provide online quotes |
| Sells policies through 13,500 independent agencies | Not all coverage options are available in all states |
| More than 160 years of experience | Customer support not available 24/7 |
| Has a mobile application available for claims and policy services | |
Who Travelers Is Best For
Those who are looking for commercial auto and property-casualty insurance packages: The company is the second-largest writer of US commercial property-casualty insurance. It also provides packages for commercial vehicles that are most beneficial to manufacturers, wholesalers, or distributors with small fleets.
Business owners who prefer working with local agents: The insurer works with more than 13,000 independent agents and brokers. Having this huge network makes it possible for Travelers to provide its clients with the insurance solution that they need, plus personalized support from a local partner.
Those who want to get all their insurance policies in one company: Travelers has a wide range of commercial insurance products that you can choose from to match your business needs. Combining your coverages under one provider makes it easier for you to manage your policies.
Travelers Costs
Travelers' costs are determined by several factors, such as your business industry, size, and location as well as the type of insurance you need, your coverage limit, and your claims history, among others. Its prices are not published on its website, but you may get a quote from one of its sales agents.
Travelers Alternatives 2020
| Commercial Truck Insurance Companies | Best For |
| --- | --- |
| | (Best overall) Small business owners in multiple industries who want easy online quotes |
| | Small business owners who use light and medium trucks and vans |
| | Owner-operators engaged in long-haul trucking who want a commercial truck insurance package |
| | Motor carriers and independent owner-operators who haul high-value cargo |
| | Truckers who haul hazardous materials like explosives and gas |
| | Towing and repossession companies that want quality coverage from an expert insurer |
Travelers Features and Services
Travelers' features and services are designed to make its clients' experience easier. Listed below are some of its most notable ones.
Varied Insurance Products
Travelers offers a vast array of insurance solutions to answer every possible business insurance needs. Its products include commercial auto and trucking, general liability, small business owner's policy (BOP), workers' compensation, and more. It can be a one-stop-shop for business owners who are looking for an easy way to obtain and manage policies in one place.
Risk Management Information Services and Control
Travelers provides you with technology and analysis tools that gather and evaluate the many elements that can have a significant impact on your loss experience. These are aimed to help you make informed decisions, build a safer workplace, reduce claims, and minimize insurance costs.
MyTravelers for Business
This is Travelers' client portal that allows you to manage your business insurance accounts conveniently online or through its mobile app. Here, you can view and pay your bill, report a claim, obtain real-time certificates of insurance, complete annual premium audits, and more.
Claims Management
Available 24/7, Travelers claims center lets you report and track your claim requests. The company also allows you to obtain an estimate prior to filing a claim to help you determine if the amount of your claim is higher than your deductible.
Financial Strength
Aside from being one of the biggest insurers in the nation, Travelers also received high scores from well-known rating agencies. For instance, it secured an A++ (Superior) rating from A.M. Best, which is the highest grade A.M. Best provides. It also holds an A+ Better Business Bureau (BBB) rating and outstanding accreditation from other companies like Fitch Ratings and Standard & Poor's.
Most Helpful Travelers Reviews
Most of the Travelers reviews available online are for its personal insurance products. Business insurance policyholders who left reviews are generally unhappy with its claims and billing processing. Some also commented that its customer support and communication need improvement.
Travelers Frequently Asked Questions (FAQs)
Every business situation is unique, and small business owners should seek out answers before selecting an insurance provider. We've gathered some of the most FAQs about Travelers below and answered them.
What information does Travelers ask when you report for a claim?
Travelers typically asks for the following information upon claims reporting:
Photos of the damage if applicable
Your contact information
The name and contact information of any other involved parties
Your policy information
The type of loss you are reporting like auto and home
The date the incident occurred
A description of what happened
A description of any injuries
Travelers also states that you should report your claim as soon as possible, even if you do not have all the necessary information.
Will my rates increase if I file for a claim?
If you file a claim and Travelers make a payment, then it is very likely that your premium will increase. Furthermore, if a claim does impact your premium, the change may last for approximately three to five years.
How can I make a payment?
You can set up an automatic recurring payment on its website, make a one-time payment with Express Pay, send your payment through the mail, or pay by phone.
Our Top Business Insurance Provider Picks
In case you still are not sure if Travelers is right for you, then this article on the best commercial truck insurance for business is a review of our top choices. In this guide, we reviewed several providers and narrowed them down to our top picks based on key criteria like coverage types, customer service, and pricing.