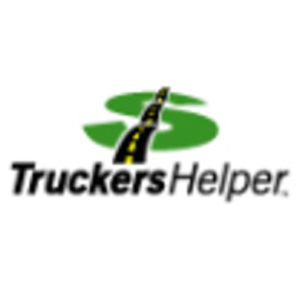 Truckers Helper Pros and Cons
| Pros | Cons |
| --- | --- |
| Affordability | Doesn't handle payroll taxes |
| Has online and standalone versions | Lacks paid-time-off (PTO) tracking |
| Complete accounting package with FTL and LTL load tools | |
Who Truckers Helper Is Best For
Truck drivers, owner-operators, and fleet owners: Truckers Helper offers a fully integrated standalone solution that can help you efficiently manage all aspects of the trucking and transportation business (from accounting, billing, and driver payroll processing—to dispatch, load tracking, and fuel tax reporting). On the other hand, its web-based version allows you to access essential trucking business tools even while on the go, provided that there is an available internet connection.
Truckers Helper Pricing
Truckers Helper's pricing page shows that it offers online versions (starts at $29.95 per month for one truck) and standalone products (license fees range from $79 to $599). The main differences between these include the number of trucks and the availability of additional features (such as driver payroll, invoicing and billing, load tracking, and trailer location monitoring).
Options

Fees

Numbers of Trucks

Mileage, Income, and Expenses Tracking

Invoicing, Billing, and Driver Payroll

Online Versions

One Truck

$29.95 per month

1

✓

N/A

Fleet/Own Authority

$39.95 per month

Unlimited

✓

✓

Standalone Versions

Driver

$75

1

✓

N/A

Owner-Operator

$219

1

✓

N/A

Full

$399

10

✓

✓

Fleet

$599

100

✓

✓

Bookkeeper

$999

100 per company

✓

✓
All products include access to the following functionalities:
A truck/trailer repairs and preventive maintenance tracker
A report writer tool with accounting and truck-specific reports
Customer records with address directions and reminders
Driver safety records with auto-reminders
Fuel tax calculations and IFTA reporting
Income and expenses tracking
Log validation
Mileage tracking
Settlement reconciliation
Online Version
The Online Version includes two user seats, but you can add more seats for $24.95 per user. Both products come with one-year priority service and truck routing, automated IFTA mileage tracking, and fuel optimization tools. However, its Fleet/Own Authority version grants you access to additional features such as invoicing and billing, driver payroll, load tracking, and trailer location monitoring. You also get quarterly IFTA updates, priority customer support, and free upgrades to new software versions.
Standalone Version
Driver and Owner-Operator
The Driver and Owner-Operator products contain all of the basic features you need to manage your trucking business (from tracking mileage, income, and expenses—to monitoring truck/trailer repair and preventive maintenance activities). The difference between the two is that Driver is made for drivers, whereas Owner-Operator is for single truck owner-operators who are leased to a company.
Full and Fleet
Meanwhile, its Full and Fleet versions provide you with additional functionalities for paying drivers, billing clients, and tracking loads among others. Small trucking companies with up to 10 trucks may consider Full, while businesses that have a fleet of trucks (100) should go for Fleet.
However, unlike the online version, you have to pay extra to get the truck routing, automated IFTA mileage tracking, fuel optimization, and one-year priority service package. The said add-on, which is not applicable for Driver version subscribers, costs anywhere from $385 to $1,155 depending on the product. Moreover, you can opt to purchase the quarterly IFTA update package that includes level two customer support and free software upgrades (ranges from $155 to $260 depending on the version).
Bookkeeper
Trucker Helper also has a standalone option for bookkeepers who handle multiple trucking companies. For $999, you get an allocation of 100 trucks per company and full access to all of its platform's features. However, you have to pay add-on fees for the quarterly IFTA update package ($285) and the one-year priority package ($1,180).
If you want to try Truckers Helper's online tool, then you can sign up for its 30-day free trial. It also offers a demo version of its standalone product—wherein the software is saved on a DVD and will run for 30-days—but you have to pay a $25 shipping fee.
Truckers Helper Features
Truckers Helper is designed to help you efficiently manage all aspects of the trucking and transportation business. Let's look at some of its features to help you determine if it fits your business' requirements.
Full-featured accounting: Designed specifically for Truckers Helper, this module helps track all of your trucking expenses. Its features include billing, account receivable, account payable, and credit account tools.
Mileage and fuel tax reporting: Its platform records all miles run and fuel gallons purchased per state and for each trip.
Customer and driver records: You can record and track customer information (such as contact details, client addresses, and directions), while its driver record tool lets you capture and monitor your drivers' information and safety records.
Load tracking: You can select pickup/delivery points, add new shippers and receivers, and monitor scheduled pickup and delivery timelines. Truckers Helper also enables you to assign pre-booked loads to specific trucks.
Dispatching: Aside from tracking current and pre-booked loads, you gain access to a check call tool where you can enter and record all check call-related information.
Log validation: Truckers Helper has a full-featured log verification system to help ensure that all your drivers' logs comply with legal regulations.
Settlement reconciliation: This tool helps simplify income entry and balance settlement processes. You and your drivers can use it to track trip runs, monitor payments for reimbursement expenses, and more.
Driver payroll: Truckers Helper supports the following driver pay options: pay by mileage, pay by percentage, and pay by salary. Its platform also imports the applicable driver pay-related information from its mileage and billing tools, enabling you to automate payroll processes. However, if you need to add specific pay items, then you can manually input payroll details into its system.
Summary of Truckers Helper Reviews
There are very few up-to-date Truckers Helper reviews online as of this writing (July 21, 2020), but the reviews I read mention that its platform has all the tools users need to manage trucking business processes. If you are a past or current Truckers Helper customer, then leave a review to help others who are deciding whether or not to use the software.
Truckers Helper Frequently Asked Questions (FAQs)
If I purchase a standalone version, can I install it in additional workstations?
If you buy either the Full or Fleet version, then you can get additional workstation access for $200—and this comes with Truckers Helper's complete routing tool. However, if you don't require access to truck routing, then an additional workstation costs $100.
What types of client billing does it support?
Trucker Helper supports several types, such as client billing using weight, miles, quantity, and a flat rate.
Are its IFTA reports DOT compliant?
Yes, Trucker Helper asserts that its IFTA reporting tool meets all IFTA and DOT requirements for fuel tax recording and tracking.
Our Trucking Payroll Software Picks
If you aren't sure if Truckers Helper is right for you, then this article on the best payroll software for trucking companies is a review of our top choices. Our team looked at a variety of solutions and narrowed down our recommendations based on price, customer reviews, and features such as pay categories and garnishment processing.