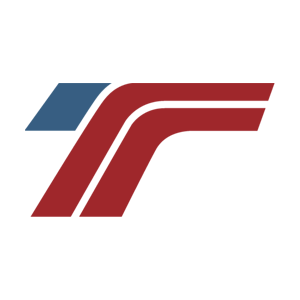 TruckingOffice is trucking management and accounting software that helps owner-operators and fleet builders organize their dispatches, expenses, and invoices. It can run reports to show expenses and profits per mile. It can also track all information related to dispatches. Its pricing ranges from $20 to $110 per month, and it works best for small fleet owners who handle multiple deliveries per truckload.
TruckingOffice Pros and Cons
| Pros | Cons |
| --- | --- |
| Straightforward and affordable pricing plans | Load planner is available only in the Pro plans |
| Dispatch management and expense-tracking features are available in all plans | Lacks QuickBooks integration |
| Helpful customer service | Not optimized for mobile use |
Who TruckingOffice Is Best For
Small fleet owners who handle multiple deliveries per truckload: TruckingOffice makes it easy to manage dispatches that go to multiple customers. Users can calculate expenses automatically and allocate them in proportion to the varying loads of their customers. TruckingOffice can also help calculate their customer's bills and generate invoices for them automatically.
TruckingOffice Pricing
TruckingOffice offers two subscription models: Basic ($20 to $75 per month) and Pro ($30 to $110 per month). The main differences between the subscription plans include the number of trucks in the user's fleet, full truckloads (FTL) and less than loads (LTL) dispatch management, and the ability to plan loads before dispatch.

Basic

Pro

Owner/Operator Pricing (One to Two Trucks)
($/Month)

$20

$30

Mid Size Pricing (Three to Seven Trucks)
($/Month)

$45

$65

Fleet Pricing (Eight or More Trucks)
($/Month)

$75

$110

Unlimited Dispatches Pricing
($/Month)

$45

N/A

FTL Hauling

✓

✓

LTL Hauling

✗

✓

Load Planner

✗

✗
Add-ons
TruckingOffice offers premium mileage routing services as an add-on feature. It costs an additional $5 to $25 per month for subscribers of either the Basic or the Pro plan, depending on your subscription.
TruckingOffice Alternatives 2020
| Trucking Accounting Software | Best For |
| --- | --- |
| | Best for independent owner operators looking for a free accounting software solution |
| | Best for trucking businesses who want to manage their employee activity and data |
| | Best for trucking businesses who do not need a trucking management system (just accounting) |
| | Best for trucking businesses that travel outside the United States and need multicurrency support |
| | Best for trucking companies with small fleets of five or fewer trucks and deep pockets |
In addition to industry-specific software, your business might be served well by general-purpose small business accounting software.
TruckingOffice Features
TruckingOffice offers a fully featured trucking management platform that comes integrated with a trucking accounting software. It can calculate Interstate Fuel Tax Agreement (IFTA) payments automatically, generate invoices, and track fleet maintenance tasks. Some of its most important features include the following: expense tracking, IFTA reporting, invoice tracking, and LTL dispatch.
Expense Tracking
This gives you a complete overview of how your company is performing by allowing you to see where your money goes. It allows you to create expense records and customized expense categories, sort and track expenses, and generate reports that show totals for each category. It can also help identify spending tendencies to improve your business planning.
IFTA Reporting
TruckingOffice keeps you on top of your IFTA reporting needs by providing dispatch entry screens and automatic mileage tracking. Miles and fuel consumptions are automatically recorded and sorted by state, allowing you to update, edit, and manage your IFTA records.
Invoice Tracking
This can help you issue invoices to your customers. It is integrated with the dispatch management feature that allows you to edit invoices quickly. You can also personalize your invoices by adding your company name on it. Invoices are tracked as well, and notifications are sent to you if invoices remain unpaid after 30 days.
LTL Dispatch
Subscribers of any of the Pro plans are allowed to manage loads prior to dispatch. It allows you to put on a single truck multiple loads from the same customer or multiple loads coming from different customers. It can also calculate the bill for each load automatically, depending on how much you want to charge each customer.
Most Helpful TruckingOffice Reviews
Users who have left TruckingOffice reviews online are generally satisfied with its performance. Many users like that it is well-organized and easy to use. Others also commented that its features make trucking operations easier. Some, however, wished for QuickBooks integration or even export capabilities. Users also added that adding mobile app connectivity will help improve the user experience.
Easy to use and efficient
One user on Capterra raved about TruckingOffice's ease of use and ability to organize information. She related that it is efficient in selecting fleets to transport select projects. She also added that they have been able to carry more loads for their partners because TruckingOffice makes it easier to calculate costs and cost-effectiveness.
Not optimized for mobile use
Another reviewer on Capterra commented that a mobile app or at least a mobile-friendly version will help improve the user experience. He complained that while the software can be used on smartphones, it takes a bit of scrolling to see the relevant information because it is not optimized for mobile use.
TruckingOffice Frequently Asked Questions (FAQs)
How many users can access the TruckingOffice platform?
TruckingOffice does not limit the number of users that you can give access to, and it does not charge a per-user fee. It also gives you the ability to restrict which information is available to particular users.
Which browsers work with TruckingOffice?
TruckingOffice requires any of the following internet browsers: Internet Explorer 7 or higher, Firefox 3 or higher, Safari 4 or higher, and Chrome 4 or higher.
How can I pay for my subscription?
TruckingOffice payments are processed through Chargify. You can pay using your credit card.
Our Top Trucking Accounting Software Providers
In case you still aren't sure if TruckingOffice is right for you, then this article on the best trucking accounting software is a review of our top choices. In this guide, we looked at a variety of solutions and narrowed our recommendations down based on cost, ease of use, customer reviews, and key features like billing customers, paying drivers, and filing quarterly IFTA reports.