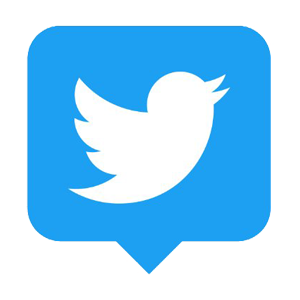 TweetDeck is a free social media management platform that lets users view multiple Twitter timelines in a single interface. It is currently available on tweetdeck.com and the Mac App Store. Some of its features include advanced tweet scheduling and column filters. It's best for businesses that focus their marketing strategies on Twitter and those that handle multiple Twitter accounts for their business or clients.
TweetDeck Pros & Cons
| Pros | Cons |
| --- | --- |
| Centralizes management of multiple Twitter accounts | Limited to Twitter only |
| Tracks and monitors real-time conversations that are relevant to users | Lacks analytics and insights to measure Twitter marketing campaign results |
| Has a tweet scheduling functionality | No option to manage Twitter Ads |
| | No mobile application available; it is only accessible as a browser-based tool |
Who TweetDeck Is Best For
Companies that want to utilize Twitter for their digital marketing campaigns: Businesses that want to concentrate their marketing efforts on Twitter can utilize this free platform. It enables users to keep track of trending topics and participate in conversations by tweeting and sharing photos and links.
Admins, publishers, and social media marketers who are handling multiple Twitter accounts: TweetDeck is specifically designed to accommodate numerous accounts, centralizing management, tweeting, scheduling, and monitoring. It also allows teams to collaborate, as members can share access to one account without having to share passwords.
TweetDeck Pricing
TweetDeck is free to use, and you can access it by logging in on tweetdeck.com or downloading it from the Mac App Store. Similar apps have monthly fees that range anywhere from $0 to $60 for those with basic functionalities, while more extensive options can cost around $100 to $600 per month.
Factors that determine cost include access to advanced features and unique benefits, such as fully managed social media services.
Author's note: While TweetDeck lets you handle multiple Twitter accounts, it doesn't offer tools to manage Twitter Ads campaigns. If your strategies are heavy on ads, you might want to check out other available tools, such as Flightly for Twitter Ads.
Furthermore, TweetDeck is best used for scheduling, tweeting, and monitoring trending topics, and not for measuring the results of your campaigns. It's important to note that it doesn't provide useful analytics and insights to optimize your marketing strategies.
TweetDeck Alternatives 2020
| Social Media Management Tools | Best For | Pricing |
| --- | --- | --- |
| | Small businesses that want a comprehensive digital marketing agency with flexible services and competitive pricing | Has a free plan; premium plans starting at $29 per month |
| | Businesses looking for a free, straightforward, and easy-to-use organic social media scheduler | Has a free plan; premium plans starting at $12 per month |
| | Businesses requiring in-depth analytics and user insights | Starting at $79 per month |
| | Reusing content to consistently post on Facebook, Twitter, and LinkedIn | Starting at $49 per month |
| | Those using social with the goal of generating leads | Starting at $19 per month |
TweetDeck Features
TweetDeck's functionalities are straightforward, and are designed specifically for streamlining multiple Twitter account management. Below are some of its most important features:
Column filters: TweetDeck offers a drag-and-drop functionality to customize columns based on your preferences. You can control the type of tweets you would like to display in each of the columns and filter them according to content, location, users, engagements, and alerts.
Tweet collections: Users can organize tweets in real-time according to topics, events, interests, conversations, and more. You can add these tweet collections as columns and view them side by side.
Tweet scheduling: Plan and schedule your tweets in advance through this functionality.
Advanced search: TweetDeck has advanced search queries that can further customize search results. For instance, if you would like to find specific news stories, you can type "filter:news + #location" in the search box. To view other examples, you may visit its website.
List management: Organize your "Lists" and group them based on your interests. You can also add these "Lists" as columns.
Which Social Media Management Software Is Right for You?
Most Helpful TweetDeck Reviews
Most TweetDeck reviews found online commended its tweet scheduling functionality that allows them to plot posts in advance. Many users also appreciate that the platform is free and that it makes multiple Twitter account management easier. A few of them noted that it efficiently curates trending topics and news that are useful for their businesses.
As of the date this article was written (April 27, 2020), there aren't many negative reviews posted online, which goes to show that the platform is working for most of its users. However, a few of them commented that it doesn't offer insights and analytics to support their campaigns. Some also suggested improvements on its interface, stating that it can get overwhelming, especially if there are several columns added.
Efficient tweet scheduling functionality
"TweetDeck is an alternative solution for using Twitter. It brings powerful features compared to the original Twitter app. You could schedule your tweets on a timely basis with TweetDeck. It is possible to add another editor so you don't have to share your password. You could follow different topics and users in the same window. You could use keyboard shortcuts to use it. TweetDeck panels are placed side by side and rearrangeable. Thus, it is easy to follow important topics near the tweeting area."

— Oral Tosun
It lacks analytics to measure campaign performance
"Sometimes, it takes time for the columns to load. The app was unstable at times. Also, there is no analytical capability within TweetDeck. I know these are not major problems, but still expecting an improvement."

— Basheera Anzil
TweetDeck Frequently Asked Questions (FAQs)
Can I control access to shared Twitter accounts?
Yes, you can. TweetDeck has a "Teams" feature that lets account owners grant individual access without the need to share their own password. These are the three types of account access:
Owner: All access; can manage password and login settings, schedule tweets, and build lists and collections, among others.
Admin: Can assign other users as admin or contributor, in addition to the regular tweeting and retweeting tasks.
Contributor: Limited to tweeting, retweeting, direct messaging, scheduling, and building collections and lists.

Is it possible to schedule a direct message in advance?

No, it is not possible to schedule a direct message as this functionality is not available. Advanced scheduling is only applicable to tweets.

How do I connect multiple Twitter accounts to my TweetDeck dashboard?

To connect multiple Twitter accounts, you simply need to click on the "Accounts" tab found on the navigation bar. Then, click on "Link another account you own." You will be asked to enter the username or email and password to authorize this action.

Our Top Social Media Management Software Picks

If you are not sure if TweetDeck is right for you, this article on the best social media management tools is a review of our top choices. Our team analyzed dozens of tools to find the best ones to save you time and take a more strategic approach to social, and we narrowed down our recommendations based on cost, features, and ease of use.