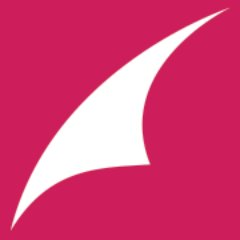 Uberflip is a cloud-based content marketing platform that enables users to create, personalize, manage, and optimize content experiences that will engage customers. Its features include artificial intelligence (AI) content recommendations, marketing automation, lead generation, and analytic tools. Its reported pricing ranges from $1,200 to $3,500 and is best for content marketing agencies.
Uberflip Pros & Cons
| Pros | Cons |
| --- | --- |
| Provides a central content hub | Search function needs improvement |
| Easy and intuitive to use | Can be expensive for small companies |
| With built-in search engine optimization (SEO) tools | |
Who Uberflip Is Best For
Users who service multiple clients: Uberflip provides users with content hubs where they can break down their content data into silos for better organization.
Marketing agencies: It enables marketing agencies to streamline their content creation and share it effectively and extensively online.
Uberflip Pricing
Uberflip pricing details are not available online. However, according to a third-party site, it has three paid annual subscription plans: Exclusive ($1,200 per month), Elite ($1,800 per month), and Enterprise ($3,500 per month). The main differences between the plans include the number of information streams, uploadable content, and call-to-action tools.
Plans

Annual Pricing*
($/Month)

Exclusive

$1,200

Elite

$1,800

Enterprise

$3,500
*Plans are paid in full at the start of the billing cycle.
Uberflip's three plans are designed to cater to various kinds of users, giving them the option to choose which one best fits the requirements of their business. Those interested are also given the option to request a demo to see how the platform works before purchasing a subscription.
Exclusive Plan
The Exclusive Plan offers content marketing essential tools and provides users with two content hubs, 15 custom content and information streams, option to convert as many as 100 PDF documents into Flipbooks, and 15 call-to-action (CTA) instances.
Elite Plan
The Elite Plan is built for teams that need more advanced content marketing tools. This plan includes two content hubs (similar to the Exclusive Plan), 25 custom content and information streams, option to convert as many as 150 PDF documents into Flipbooks, and 25 CTA instances.
Enterprise Plan
Designed for big companies and marketing agencies, the Enterprise Plan provides users with access to all of the Elite Plan features as well as additional features, including content management, lead generation, marketing automation, advanced metrics, customizable design, onboarding, and support.
Uberflip Features
Uberflip provides users with an extensive set of tools to help them host and share their content online, allow them to increase their thought leadership efforts, and elevate their business reputation as an industry expert.
Content Integrations
Content integrations let users break down content silos by integrating all of their third-party content platforms, such as Wista, YouTube, RSS, SlideShare, Facebook, Twitter, and more.
Content Hubs
Content hubs allow users to aggregate all of their marketing content into a centralized hub to create personalized experiences for their prospects and customers.
Artificial Intelligence (AI) Content Recommendations
These recommendations allow users to shorten sales cycles with experiences that use AI to predict, recommend, and automate content recommendations based on a visitor's intent, behavior, and interests.
Customized Marketing Streams
These streams enable users to build personalized, branded experiences in minutes for all of their marketing programs. It also lets them upload a contextual banner image as well as provide personalized messaging and custom branding with no programming required.
Most Helpful Uberflip Reviews
Most Uberflip reviews from the web are positive. Users highlighted its ease of use and efficiency in hosting and sharing their content online. They also like that it has built-in SEO features, which help their content be more searchable online. On the other hand, one concern raised by a user is to improve its search functionality within the platform to more easily find content.
Easy-to-use content marketing platform with built-in SEO tool
One user who gave Uberflip a positive review on G2 said that the platform makes it easy for them to host and share content. According to him, he can easily add their content to different streams and add varying CTA buttons to gate the content. He also shared that users need not be highly technical to use the platform, as it allows them to perform essential content marketing tasks straight from the program. Finally, he shared that Uberflip has a great, built-in search SEO functionality.
Search functionality needs improvement
One user who gave Uberflip a negative review on G2 said that his only complaint is the poor search functionality, saying that finding content within the platform is not easy. According to him, it is hard to do any filtering of searches and that Uberflip doesn't support Boolean search.
Uberflip Frequently Asked Questions (FAQs)
Can users create rules to customize Uberflip's AI content recommendation tool?
Yes. Users can create recommendation rules and recommendation templates to customize and control which content will be used by Uberflip's AI-powered tool.
What metrics can Uberflip track?
Uberflip's tracking and analytic tools provide users with various data, such as page views, average viewing time per page, link clicks, social shares, call-to-action conversions, visitor count, and more.
How does Uberflip help convert more leads?
Uberflip offers users call-to-action (CTA) tools in order to eliminate dead-end experiences. Through this feature, they can quickly turn any piece of content into a lead generating asset.
Fit Small Business Guide to Content Marketing
Do you want to know more about content marketing? This article on The Ultimate Guide to Content Marketing in 4 Steps talks about how it can be a cost-effective way to attract users to your small businesses while also building a well-perceived brand in the marketplace. The article breaks down the four essential steps on how to get started.