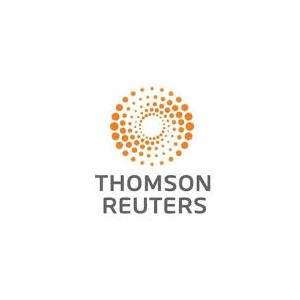 UltraTax CS, by Thomson Reuters, is a professional tax preparation software that lets you access a full line of federal, state, and local tax programs. It offers a wide range of helpful features, including multimonitor support, instant preparation checklist, and multistate processing. Its one-user plan (UltraTax CS Express 100) costs $2,500 per year.
What We Recommend UltraTax CS For
Medium-to-large firms that prepare and e-file a large volume of returns: Considered as one of the best tax software for tax preparers, UltraTax CS allows you to prepare and e-file returns for as many clients as you need. It comes with unlimited tax returns for all entity types.
Accounting firms looking for integrated practice management software: UltraTax CS is part of Thomson Reuters' CS Professional Suite, a comprehensive suite of integrated software for accounting firms. Other programs within the CS Professional Suite include software for a client portal, practice management, e-signature, and fixed asset management.
Self-employed certified public accountants (CPAs) who also need continuing professional education: UltraTax CS offers a basic plan that is suitable for a single user that prepares up to 100 tax returns and includes unlimited continuing professional education (CPE) programs from Checkpoint Learning.
When UltraTax CS Is Not a Good Fit
Do-it-yourself tax preparers: UltraTax CS is not designed for individuals and businesses who wish to file their own returns. If you're looking to file your own business tax returns, you can check out our review of the best small business tax software.
UltraTax CS Alternatives 2020
| Tax Software for Tax Preparers | Best For |
| --- | --- |
| | (Best overall) Accountants who want a software that integrates with several accounting software programs |
| | Tax accountants needing an application programming interface (API) to customize their tax software |
| | Tax professionals wanting flat pricing for an unlimited number of tax returns |
| | Accountants who want an Intuit product and primarily file Form 1040s |
| | Tax accountants using QuickBooks Online Accountant to manage their client's bookkeeping. |
UltraTax CS Pros and Cons
| Pros | Cons |
| --- | --- |
| Integrates seamlessly with CS Professional Suite | No upfront pricing for more than one user |
| Ability to file a wide variety of returns | Collecting eSignatures on Form 8879 is an extra fee |
| Allows you to view forms on up to four monitors | Form 1120S is not included in the Express program |
UltraTax CS Pricing
UltraTax CS offers two plans: UltraTax CS Express 100 ($2,500 per year) and UltraTax CS (custom-priced). The plans vary in terms of the number of users, the maximum number of tax returns and states, available tax forms, integration with advanced data management software, and more.
| Pricing & Features | UltraTax CS Express* | UltraTax CS** |
| --- | --- | --- |
| Pricing | $2,500/year | Customized |
| Maximum Number of Users | 1 | Unlimited |
| Maximum Number of Tax Returns | 100, of which up to 25 can be business returns | Unlimited tax returns |
| Maximum Number of State Programs | 10 | All applicable states and jurisdictions |
| Business Returns allowed | Forms 1120, 1065, 1041, and 990 | All forms and entity types |
*When you subscribe to UltraTax CS Express, you will get unlimited access to more than 1,800 CPE credits with its Checkpoint Learning Professional CPE subscription worth $289.
*All UltraTax CS Express plans will be locked in for three years and then be subject to the standard annual price increase.
UltraTax CS Features
UltraTax CS offers time-saving tools to help you simplify your business or professional tax preparation. These features help you avoid repetitive data entry, digitize your data collection process, review and file returns easily, and more. Let's look at some of its functions to help you gauge if UltraTax CS is right for you.
Multiple Monitor Support
This feature allows you to see tax forms, diagnostics, input, prior-year input, and more on up to four separate monitors all at once.
Instant Preparation Checklist
UltraTax CS's checklist instantly pulls in a list of fields that were completed on your client's prior-year return, making it easier for you to retrieve all the necessary information before you begin.
Multistate Processing
When filing across states, use the Apportionment grid and Multi-State Allocation grid for processing business returns and Schedule C or K-1, respectively.
Data Sharing Between Returns
Flow-through entities are linked to their owner's returns by their tax ID numbers. There is no need to link the returns manually.
e-Signature
This add-on module makes it easy for you to request electronic signatures from your clients, regardless of where they are and what device they use. The UltraTax Signature complies with the IRS requirement for knowledge-based authentication (KBA) for Form 8879.
Most Helpful UltraTax CS Reviews
Users who gave positive UltraTax CS reviews commented that it is extremely easy to use and navigate. Others like that they access a full line of tax programs, while some commended its seamless integration with other Thomson Reuters products. Meanwhile, those who left negative reviews said that it is a bit costly and that its customer support is not that responsive.
User-friendly with a handy import feature
One user who left a positive review of UltraTax CS on G2 shared that the software is user-friendly even for beginners. He added that it includes a very handy import feature that lets him transfer his data from other software easily.
Servers keep going down, and customer support unresponsive
Another user who has a negative review on G2 explained that he had missed deadlines and had to send staff home because the servers keep going down. He added that its customer support didn't do anything to help him resolve the problem.
Bottom Line
Overall, UltraTax CS is a great choice for medium to large firms that can benefit from the integrated CS Professional Suite of products. With its outstanding features, including advanced e-filing tools, easy data sharing, and an instant preparation checklist, accountants can monitor each step of the filing process easily.