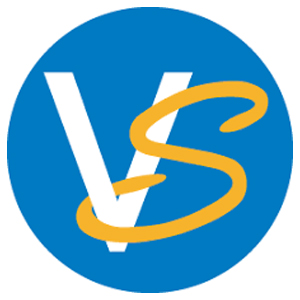 VanillaSoft is a sales engagement platform that offers tools to help sales reps respond to new leads quickly, interact with leads more consistently, and generate more qualified sales opportunities. It features lead and sales tracking, lead routing, appointment setting, mass email campaigns, integrations, and more. Pricing starts at $100/user/month. It is best for sales teams looking for a lead management platform that supports web-based calling and scripting.
VanillaSoft Pros & Cons
| Pros | Cons |
| --- | --- |
| Offers a free demo and a fully functional trial account | Does not have a built-in project management feature |
| Works with different types of telephone systems, including analog telephones, private branch exchange (PBX), and voice-over-internet-protocol (VoIP) with softphones or desk phones | No available mobile app |
| Integrates with Salesforce, HubSpot, Marketo, DocuSign, and many other technology systems | Has occasional system glitches |
Who VanillaSoft Is Best For
Sales development teams in need of a tool to simplify sales calls: VanillaSoft's dynamic call scripts deliver standard responses to common questions and objections, allowing your sales reps to provide information or address objections based on customer responses and suggest pre-approved responses.
Inside sales teams that want a web-based calling solution: For an additional fee, you can get access to VanillaSoft's voice-over-internet-protocol (VoIP) and autodialing functionalities that reduce hardware costs and eliminate the tedious manual dialing of telephone numbers.
VanillaSoft Pricing
VanillaSoft's pricing for its Sales Engagement Platform costs $100 per month for the first user. Each subsequent user costs $80 per month. It includes access to lead management, queue-based lead routing, logical branch scripting, real-time activity dashboard, customized web reporting, customized email templates and drip campaigns, appointment setting module, web lead integration, and team-based and multilevel selling.
VanillaSoft also offers add-ons, such as automated dialing and call recording, priced separately at $30 per user, per month. There are available telephony solutions as well: VoIP tools ($33 per user, per month) and a SmartCaller ID ($2 per area code, per month for 21 or more area codes or $4 per area code, per month for at least six area codes).
| Add-on Features | Pricing | | | |
| --- | --- | --- | --- | --- |
| Dialing | $30/user/month | | | |
| Recording | $30/user/month | | | |
| VoIP | $33/user/month | | | |
| SmartCaller ID | $2 to $4/area code/month | | | |
You may opt to subscribe to VanillaSoft's 14-day free trial to test drive how the software works before making a purchase.
VanillaSoft Alternatives 2020
| Sales Management Tools | Best For |
| --- | --- |
| | Businesses wanting a visual tool to help managers and reps quickly determine the deal status |
| | People wanting an analytics-focused tool that inspects pipeline health and tracks sales goals |
| | Sales leaders looking to create an online knowledgebase to supplement team performance |
| | Managers wanting gamification software to create custom games and contests that motivate reps |
| | Sales teams that want to showcase leaderboards on TVs for large group visibility |
VanillaSoft Features
Lead and sales tracking: VanillaSoft has real-time sales insights, performance visibility, call activity dashboard, reports, data querying, lead scoring, and custom fields, which will help you make revenue-generating decisions.
Autodialing: This VanillaSoft's autodialing feature includes preview and progressive dialing, as well as flexible phone integrations. It enables sales reps to improve their productivity and efficiency by eliminating manual dialing tasks.
Call recording: VanillaSoft's call recording feature allows sales managers to filter recordings in order to provide actionable coaching and training to their employees based on recorded conversations.
VoIP: VanillaSoft's VoIP service uses an enterprise-grade phone system that offers voicemail drop, inbound call screen-pop, SMS messaging, live call monitoring, and automatic call distribution (ACD) queues.
Scripting: VanillaSoft's scripting capabilities give your sales reps logical branch- and team-based scripts that enable them to sound natural as well as to build better prospect engagement and close more deals.
Appointment setting: Set appointments efficiently using VanillaSoft's multiple calendars, proximity booking, and data collection prompt.
Lead routing and integration: This feature offers queue-based lead management, inbound lead capture, intellective routing, and outbound lead posting functionalities to enhance your workflows.
Email and SMS marketing: This solution allows outreach automation using email and SMS templates, email drip, document library, email marketing, SMS reminders, and one-on-one SMS chat.
Most Helpful VanillaSoft Reviews
Users who left positive VanillaSoft reviews online said that its user-friendly and customizable platform helps them streamline and simplify sales engagement processes. They noted that the software's most helpful feature is its VoIP functionality—especially for high-volume outbound sales calls.
Although very few, there are complaints about experiencing occasional software performance issues, such as slow loading times, system glitches, and errors with its call recording and autodialer tools.
Highly customizable & easy to use software
A user who gave VanillaSoft a positive review on Capterra said that the system is very intuitive and straightforward. She cited that its high level of customizability has helped them in centralizing their business processes.
Experiencing occasional system glitches
One user who left a negative VanillaSoft review on Capterra complained that its autodialer sometimes calls telephone numbers by mistake. He added that it sometimes tends to slow down, especially when there are updates available.
VanillaSoft Frequently Asked Questions (FAQs)
What are the inclusions of VanillaSoft's free trial?
With VanillaSoft's free trial, you get access to its full version of sales engagement software that can be used by up to six users for 14 days or up to 2,000 calls.
Which industries does it cater to?
VanillaSoft provides solutions to the following industries: insurance, telemarketing, banking, finance, mortgage, higher education, merchant services, fundraising, call center, and more.
How can VanillaSoft increase sales productivity?
VanillaSoft provides you with tools that automate your sales and lead management workflows, enabling you to contact more customers and improve conversion rates.
Our Top Sales Management Tools Picks
If you aren't sure if VanillaSoft is right for you, this article on the best sales management tools is a review of our top choices. Our team looked at a variety of solutions and narrowed down our recommendations based on price, ease of use, customer support, and features like customization, mobile apps, as well as reporting and analytics.