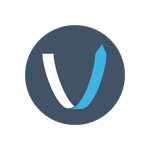 Visio Lending is a lender that caters to buy-and-hold real estate investors who are looking for long-term financing or cash-out opportunities to grow their portfolios. Since 2012, it has financed over $275 million in residential real estate nationwide. Its loan amounts start at $100,000, and it's best for property investors.
Visio Lending Pros and Cons
| Pros | Cons |
| --- | --- |
| No tax returns required | Has a prepayment penalty |
| Offers a full 30-year term, no balloon | Charges an origination fee |
Who Visio Lending Is Best For
Property investors looking for long-term financing: Visio Lending provides flexible and long-term loans for single-family residential rental and vacation rental properties. It understands the unique needs of residential investors and offers unique mortgage loans that can be useful for cashing out, refinancing, and purchasing properties.
Visio Lending Costs and Terms
| | Rental Loans |
| --- | --- |
| Loan Amounts | Minimum of $100,000 |
| Repayment Terms | Full 30-year term |
| Repayment Schedules | Monthly |
| Funding Speed | 21 business days |
Visio Lending's costs include a standard origination fee of 2% and a prepayment penalty that is based either on a three- or five-year structure. It can lend up to 75% LTV for refinances and up to 80% LTV for purchases. Its interest rates are determined by the borrower's credit score, Debt Service Coverage Ratio (DSCR), and Loan-to-Value (LTV).
Do You Qualify for Visio Lending Financing?
| | |
| --- | --- |
| Minimum Credit Score | 660 |
| Title Policy | Required |
| Credit History | No open foreclosure or bankruptcy |
Visio Lending's qualifications are simpler compared to similar providers. This is due to the fact that it does not require its borrowers an income verification, tax returns, or 4506 documentation.
It does, however, asks for two forms of I.D., a tri-merged credit report with at least two credit scores, an appropriate insurance, a voided check and down payment (for purchases), an executed copy of lease (if the property is occupied), and an electronic asset verification of last two months bank statements.
Visio Lending Application Process
Investors who are interested in obtaining a loan may apply by choosing one of the following: 1) calling 888-521-0353; 2) sending an email to loans@visiolending.com; or 3) filling out a form on its website. A loan specialist will then get in touch with them to discuss options and qualifications.
Once the borrower's appraisal is ordered, Visio Lending typically closes loans within 21 business days. Loans are then funded within 24 hours of closing for purchases and within 48 hours of closing for refinances.
Visio Lending Alternatives 2020
Best For

Businesses that need to borrow against their invoices or need a low-rate line of credit quickly

Businesses with good credit that need fast financing and low rates

Newer businesses with less-than-perfect credit that need fast funding

Loan Amount

Up to $5 million for invoice factoring;
up to $250,000 for line of credit






Up to $500,000

Up to $100,000

Terms

Six or 12 months for line of credit

Three to 36 months

12 or 24 weeks

Funding Time

One day

One day

One day

Credit Score

530+ for invoice factoring

600+

No minimum credit score requirement
What Business Owners Should Know About Visio Lending
Earn from its Broker and Referral Programs: Visio Lending provides residential brokers an opportunity to earn up to 5% per closed loan. Additionally, it lets its brokers, customers, or anyone who is 18 years of age or older to participate in its Referral Program that incentivizes each successfully funded loan.
It lends to 37 states and in Washington, D.C.: It doesn't cater to those based in Alaska, Arizona, Delaware, Idaho, Minnesota, Nebraska, North Dakota, Oregon, South Dakota, Utah, Nevada, Rhode Island, and Vermont, as well as those in the cities of Detroit and Flint in Michigan and Dayton City in Ohio.
All loans are originated by Visio Financial Services Inc.: Visio Financial Services Inc. is licensed by the California Department of Business Oversight as a California Finance Lender, license number 60DBO-56345.
Most Helpful Visio Lending Reviews
Online Visio Lending reviews are generally positive. Customers who left reviews like that it looks at the cash flow of rentals rather than their personal income. Many also commended its professional and friendly staff. Those who left negative reviews, on the other hand, complained about its opaque processes, expensive appraisals, tedious underwriting, and high interest rates.
Its team is terrific to work with
One client who left a positive review on Trustpilot appreciates the help she got from the Visio Lending's team, especially from her account executive. She narrated that they helped her during the entire process, making sure that she met the deadlines, complied with all the requirements, and resolved out-of-control issues.
Loan review process is long and a little unorganized
One customer who left a negative rating on Trustpilot said that parts of its review process are a bit vague. He explained that he had to go through the same processes multiple times, which took him weeks to get sorted out. He furthered that it could have been prevented had Visio Lending done its part and been more thorough with its review.
Visio Lending Frequently Asked Questions (FAQs)
Does Visio Lending cater to business entities?
Yes, it lends to LLCs, corporations, and limited partnerships, provided that the ownership of the entities are not held by a trust. These entities are also required to provide corporate documentation upon application.
Does it lend to owner-occupied properties?
No, it doesn't. It only offers loans to investors purchasing or refinancing investment properties. It also does not lend on second homes or to investors if the intended use of the property or proceeds is primarily for personal, family, and household purposes.
What property types does it lend on?
It grants loans on rent-ready residential properties (up to four units) with no deferred maintenance (other than normal wear and tear), and these include condos and town homes. It does not lend on manufactured homes, mobile homes, log homes, commercial, multi-family (greater than four units), and vacant land.
Bottom Line
Visio Lending is a great option for investors looking for long-term, no balloon financing. It looks at the cash flow of rentals rather than their personal income, which means that it does not require tax returns, personal home mortgage payments, and employment verification.
On the other hand, it may not be the best choice for fix-and-flip or short-term investors. It charges higher fees and interest rates compared to other lenders. There is also a prepayment penalty imposed on those who pay their loans early. Those interested need to weigh if the pros are worth the cons.