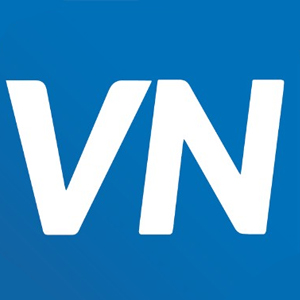 VoiceNation is a live answering service company that provides U.S.-based agents for your call handling needs. It features call patching, live chat, disaster recovery, and order processing. Its standard monthly fees start at $50, and it's best for law firms, medical service providers, and real estate professionals.
VoiceNation Pros & Cons
| Pros | Cons |
| --- | --- |
| Virtual receptionists answer calls quickly | Inaccurate call transcriptions at times |
| Customizable scripts | Not suitable for those with tight budgets |
| Responsive customer support team | |
Who VoiceNation Is Best For
Law firms: VoiceNation's virtual receptionists can receive calls, schedule appointments, and forward urgent calls for law firms. They can also adjust scripts for specialized law practices, such as criminal, environmental, labor, intellectual property, and healthcare law.
Medical services: VoiceNation complies with the Health Insurance Portability and Accountability Act (HIPAA) of 1996 to ensure the confidentiality of medical information that patients give during calls.
Real estate professionals: Its virtual receptionists can perform important functions in real estate businesses, such as lead capture and appointment scheduling. Users may access information on captured leads through the platform's online dashboard.
VoiceNation Pricing
The VoiceNation pricing page shows four plans with monthly fees that range from $50 to $595 ($30 to $525 during the first year). The main differences between the plans are the number of monthly call minutes and access to advanced features like appointment scheduling and custom call scripts. Excess minutes beyond your monthly allocation cost $1.75 per minute.
30 for 30

Business

Professional

Executive

Pricing
($/Month)

$50

$85

$255

$595

Special Pricing for the First Year
($/Month)

$30

$75

$225

$525

Numbers of Call Minutes

30

50

150

350

Message Delivery by Email and SMS

✓

✓

✓

✓

Bilingual (Spanish) Operators

✓

✓

✓

✓

Mobile App for Android and iOS

✓

✓

✓

✓

Detailed Reports & Call Analytics

✓

✓

✓

✓

Appointment Scheduling Using Calendly

✕

✓

✓

✓

Call Patching

✕

✓

✓

✓

Custom Call Script

✕

✓

✓

✓

Custom Routing

✕

✓

✓

✓
VoiceNation Features
VoiceNation offers answering services. It provides professional U.S.-based virtual receptionists who handle calls according to your preferences and needs. Below are some of VoiceNation's most essential features.
Call patching: VoiceNation's live operators are able to answer your calls, put callers on hold, and then forward them to you. You may easily set up which calls you want to patch and manage your on-call schedule through the online dashboard.
Order processing: Let its virtual receptionists process orders even during off-hours, holidays, or when your sales team isn't available. You may also collaborate with VoiceNation in designing an order processing plan.
Disaster recovery: Create a disaster recovery plan to ensure that no calls are missed, even in times of calamities or other business disruptions. It also allows you to publish an emergency hotline number, where your employees can share updates and track when they can safely come back to work.
Live chat: Its team may answer web chats and send those messages to you through email, and this service is priced on a per-chat model. You can set whether you want them to answer all or some of your chats through the Live Chat portal.
After-hours live answering: Never miss a call during or after hours, weekends, or holidays with VoiceNation. Its virtual receptionists are experts in handling calls for various industries and specific business needs.
Most Helpful VoiceNation Reviews
Most VoiceNation reviews online are positive. Many users appreciate its customer support representatives, as they are always responsive and able to provide helpful suggestions. Some added that its services are top-notch, delivering more than what they promised.
Meanwhile, there aren't many negative reviews available. Others mentioned that its prices are a bit expensive for their needs and budget; however, it should be noted that they would still consider its services if the need arises.
Helpful & knowledgeable customer support team
One user who left a positive review of VoiceNation on Trustpilot commended its customer support team for being responsive, supportive, and knowledgeable. She shared that they quickly address all of her needs and provide helpful recommendations.
Fees are a bit expensive but will consider the company when the need increases
As of the date this article was written (July 13, 2020), there are very few negative VoiceNation reviews online. One user said that its services are a bit pricey for her, as her need for these is too low. However, she mentioned that she still considers revisiting its services once her need for them increases.
VoiceNation Frequently Asked Questions (FAQs)
What tasks can VoiceNation's virtual receptionists perform?
VoiceNation's virtual receptionists can perform basic tasks over the phone, such as call answering, lead capture, and simple order processing. They can also forward messages to the users' dashboards and patch calls to their team members, if needed.
Do VoiceNation users need to utilize their own phone numbers?
VoiceNation users may choose a toll-free or local number. For outgoing calls, they can use the mobile app, which uses VoiceNation's own phone number.
How can VoiceNation users review calls?
VoiceNation users can review calls through different methods, such as email, mobile app, voicemail, or the platform's online dashboard. They may choose to receive the call recordings or transcriptions.
Bottom Line
VoiceNation offers straightforward answering services that help you ensure that you do not miss any message or sale. Its plans are inclusive of valuable services that other providers charge extra fees for, such as call patching.
Additionally, it is impressive that there aren't any recent negative online reviews about the company. Though some find its prices to be on the steeper side, others emphasized that it is worth it for the quality of service that they deliver. Take note that it can be more expensive to hire an employee to do the tasks its receptionists are handling for you. VoiceNation also provides their receptionists with ongoing industry training, including staff development and continuing education.
If you aren't sure if VoiceNation is right for you, this article on the best answering services is a review of our top choices. Our team looked at a variety of solutions and narrowed our recommendations down based on price, ease of use, and features, such as customer support and an auto-attendant.


Disclaimer: The following information was provided by VoiceNation and does not necessarily reflect the views of FitSmallBusiness.com.
What is VoiceNation?
VoiceNation is an award-winning live answering service. Our 100% US-based operators are highly trained and skilled to grow small businesses by answering calls 24/7/365. Our proprietary software allows for the fastest call handling and allows our operators to take detailed messages that are sent directly to businesses through text, email our online dashboard and mobile app. We have helped thousands of businesses grow with incredible features like appointment scheduling, order processing, call screening and bilingual operators. Business owners can customize their scripts, so we act as virtual assistants from "hello" to "goodbye."
CEO Quote
"As a top answering service in the industry, we've helped thousands of clients capture more leads and increase sales. We created in-house technology that's smart, savvy and allows for customization so our operators answer the phone like our clients do. We scout friendly, professional talent and then we train our operators for weeks so they are knowledgeable in all of our accounts. We know it can be intimidating for business owners to hand over their phone lines to a third party, so we have built our answering service to be an extension of those businesses."
Social Media
Facebook
Instagram
LinkedIn
Tweets by voicenation
VoiceNation Customer Service
We have the best customer service in the business! When signing up for VoiceNation's affordable plans, business owners are walked through account set up with onboarding specialists, so new customers can make the most out of their account. After that, customers are given a dedicated account manager. If a customer ever has a question, concern or just wants to check in, help just a call away!
VoiceNation Unique Features
VoiceNation has the best features in the live answering industry! We offer 24/7 call answering, that includes weekends and holidays! We help qualify leads, screen calls, take detailed messages, offer bilingual operators at no additional cost, schedule appointments, process online orders and answer customers' frequently asked questions! Thanks to our award-winning, proprietary software, we can tailor our call answering for all industries! We can perform patient intake for medical offices, perform legal intake for law firms, share property listings for real estate agents and so much more!