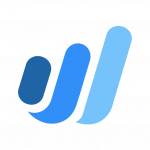 Wave Payroll is a payroll software that helps small businesses manage employee payroll taxes. It also allows them to track employees' worked hours, overtime, and vacation time. Its monthly base fee costs $20 or $35 per month depending on their state. It is best for seasonal businesses that pay freelancers and independent contractors.
Wave Payroll Pros & Cons
| Pros | Cons |
| --- | --- |
| Offers a fully functional free trial version | Not ideal for large scale enterprises |
| Affordable pricing | Does not offer tax services on most states |
| Straightforward and easy-to-use interface | Very limited reporting functionality |
Who Wave Payroll Is Best For
Seasonal businesses: Wave Payroll has the ability to put employees on hold any time at no charge, which makes it ideal for seasonal businesses that need to send wages to freelancers and independent contractors.
Small entrepreneurs who only need basic payroll functionalities: Wave Payroll offers basic features that small businesses require, including tax services, 1099s, and automatic payments. For large-scale businesses looking for a full-service payroll, Wave Payroll is not recommended as it doesn't offer premium features, such as human resource (HR) functionalities, insurance benefits administration, third-party software integration, and advanced reporting.
Wave Payroll Pricing
Wave Payroll pricing for its monthly subscription is $20 (tax service states) or $35 (self-service states), depending on the employee's local state. It also charges a $4 fee for every active employee/independent contractor. Both subscription options include priority support, compensations and bonuses computations, and data backups. The main difference between them is access to complete tax services.
Plans

Monthly Base Pricing
($/Month)

Per Active Employee or Independent Contractor Fee

Self-Service States

$20

$4

Tax Service States

$35

$4
Tax Service States
With the Tax Service States plan, Wave Payroll automatically transfers tax payments. It files the necessary paperwork to the company's state tax office and the IRS in 14 states, including Arizona, California, Florida, Georgia, Illinois, Indiana, Minnesota, New York, North Carolina, Tennessee, Texas, Virginia, Washington, and Wisconsin.
Self-Service States
The remaining 36 states are self-serve, which means that companies will have to pay and file the paperwork on their own.
Wave Payroll Alternatives
| Payroll Provider | Best For |
| --- | --- |
| | Companies with fewer than 100 employees that want a cloud-based payroll software at a significantly low cost |
| | Small organizations/businesses in niche industries (churches, households/nannies, agriculture) that have unique payroll needs |
| | Companies using QuickBooks for accounting that are legally required to offer health insurance to their employees |
| | Startup businesses that need many customization options and want to scale with a long-standing industry leader |
| | Small businesses that seek professional payroll services and dedicated customer service for their changing payroll needs |
Wave Payroll Features
Wave Payroll offers features and tools that enable automatic tax filings, direct deposits, automatic payroll journal entries, and more. Here are the detailed descriptions of Wave Payroll's key features.
Automatic Filings & Payments
With Wave Payroll, businesses in Arizona, California, Florida, Georgia, Illinois, Indiana, Minnesota, New York, North Carolina, Tennessee, Texas, Virginia, Washington, and Wisconsin can automatically pay and file their state and federal payroll taxes.
Self-service Pay Stubs & Tax Forms
In self-service states (all other 41 states), Wave Payroll does not make payments or file documents on the employee's behalf. However, the software makes filing easy by providing pay stubs and W-2 forms and showing them what information and how much tax they will need to pay per payroll.
Wave Suite
Wave Payroll can be utilized as a standalone app or as a part of the Wave suite. It seamlessly integrates with other Wave solutions, including accounting, invoicing, payments, and receipts software to help businesses manage their financials in all aspects.
Direct Deposit
Payroll managers can set up a scheduled fund transfer to automatically deposit payments directly into their employees' bank accounts. Each employee can securely log in to their Wave account to manage their contact and banking information.
Most Helpful Wave Payroll Reviews
Most users who gave Wave Payroll reviews online find the software intuitive and user-friendly. Others appreciate its affordable pricing. However, some users reported that it kept on disconnecting linked bank accounts. There is also a mix of good and bad reviews in terms of the company's customer service.
Easy-to-use payroll system
One user who left a positive Wave Payroll review on Software Advice shared that setting up an account with Wave Payroll is very easy. She also added that it's even easier to submit time sheets and pay employees through direct deposit. Moreover, she mentioned that its customer service responds quickly whenever she has questions.
Bank accounts for direct deposit often get disconnected
One user who left a negative Wave Payroll review on Software Advice complained that the employees' bank accounts are always getting unlinked from their Wave accounts without making any changes from the employees' end. Additionally, its customer support is impossible to reach by phone, and every agent who responds via email contradicts the other's statements.
Wave Payroll Frequently Asked Questions (FAQs)
How does the Wave Payroll's free trial work?
Wave Payroll offers a 30-day trial period. All software functionality will be accessible during the trial period except for the filing of 1099s.
Can I migrate my data from a different payroll provider to Wave Payroll?
Yes, you can. However, if you are switching to Wave Payroll mid-year, you need to input your historical payroll data in order to generate accurate employee tax forms and pay stubs.
Is it possible to pause my payroll for a period of time?
Yes. Users can deactivate their payroll account at any time by going to Settings > Billing > Deactivate.
Our Top Payroll Software Picks
If you aren't sure if Wave Payroll is right for you, this article on the Best Payroll Software is a review of our top seven choices. Our team looked at a variety of solutions and narrowed down our recommendations based on price, ease of use, and features.