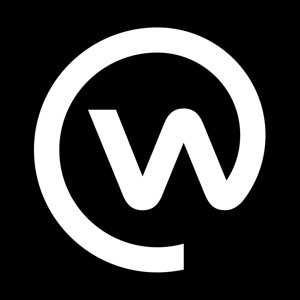 Workplace from Facebook—also known as Workplace—is a communications platform that's best for teams that need a free, easy-to-use, and basic collaboration tool. Available via web browsers and iOS and Android apps, it offers features like group video calling, automation, third-party integrations, a Knowledge Library, and a personalized News Feed. Apart from its free tier, Workplace has paid plans with monthly fees that start at $4 per person.
Workplace From Facebook Pros and Cons
| Pros | Cons |
| --- | --- |
| Good communications tool | Can be very distracting; has too many notifications |
| Familiar Facebook functions (such as chat, video calls, and groups) | Lacks project management capabilities |
| Integrates with popular providers (like G Suite, Trello, and Zoom) | Privacy concerns |
Who Workplace From Facebook Is Best For
Teams that need a free, easy-to-use, and basic collaboration tool: Because Workplace's user interface (UI) is very similar to Facebook's, it's easy to learn how to use it. Moreover, its free tier—which can handle up to 50 groups—is filled with essential features like chat, group video calling, and tools for secure collaboration.
Workplace From Facebook Pricing
Workplace from Facebook's pricing guide shows one free plan and two paid subscription options with monthly fees that start at $4 per person. The number of groups, size of file storage, and availability of advanced functions (such as org chart, APIs for bots, and monitoring tools for IT teams) are the main differences among the plans.
Essentials

Advanced

Enterprise

Fees*

$0

$4 per person, per month

Numbers of groups

Up to 50

Unlimited

Unlimited

Workplace Chat

✓

✓

✓

Group video calls

✓

✓

✓

File storage

5GB per person

1TB per person

Unlimited

Org chart

N/A

✓

✓

Custom integrations

N/A

✓

✓

Multi-SSO

N/A

N/A

✓

Dedicated support team

N/A

N/A

✓
*Workplace offers discounts to eligible organizations.
Essentials
The Essentials tier is ideal for teams that need up to 50 groups. Apart from the features in the table above, this offers live video streaming, mobile apps, tools for secure collaboration, directory integrations, admin controls to manage and monitor the workspace, and an auto-translate functionality.
Advanced
This plan is made for organizations that need an unlimited number of groups. In addition to the aforementioned functions, Advanced grants users access to surveys, APIs for bots, Active Directory integrations, and SSO. It also has Workplace's Safety Check feature, which enables users to quickly check in on employees in the case of a crisis.
Enterprise
This option has everything in Essentials and Advanced plus priority resolution and early access to new features. It's optimal for complex organizations that require the ability to stream to a large audience while reducing the impact on its network.
If you're interested in trying Workplace's Advanced tier, then sign up for its 30-day free trial.
Workplace From Facebook Features
Workplace offers a suite of tools that enable users to streamline communication and collaboration within an organization. I've listed some of its most essential features to help you decide if it's the app that you need.
Groups: You can create groups for different projects and teams and set user permissions for each one. You can even mark posts "Important" so that no one overlooks them.
Live video broadcasting: This function lets you host video meetings straight from your mobile phone or computer. It also offers video captions, translations, and real-time feedback via comments, reactions, polls, and Q&As.
Multi-company groups: Your organization can work with other companies and external teams (e.g., suppliers and partners) through this functionality, which has threaded comments and document sharing capabilities.
Knowledge Library: This serves as a resource for your company's static information like mission and vision statements, benefits, and HR policies.
Popular Integrations
Some of Workplace's third-party integrations include:
Adobe Sign
ADP Virtual Assistant
Amplify
Cisco Webex Meetings
DocuSign
Envoy
HubSpot
Recognize
Salesforce
Surveybot
SurveyMonkey
Tanda
Trello
Zoom
Adobe Sign
ADP Virtual Assistant
Amplify
Cisco Webex Meetings
DocuSign
Envoy
HubSpot
Recognize
Salesforce
Surveybot
SurveyMonkey
Tanda
Trello
Zoom
Most Helpful Workplace From Facebook Reviews
Recent Workplace from Facebook reviews highlight that it's a great tool for communication and collaboration. Many reviewers like that it's easy to use, especially since its UI is very similar to Facebook. Meanwhile, users who expressed dissatisfaction mentioned that it has too many notifications, lacks project management capabilities (e.g., project, task, and status tracking), and raises privacy concerns.
Great for communications and sharing documents
"Workplace from Facebook is a fantastic tool that enables individuals from companies to connect. I have been using Workplace for quite some time and have really enjoyed the familiar user-interface compared to Facebook. I can easily contact co-workers, collaborate, and share documents within the platform. It has enabled me to remain casual yet productive in the workplace within a 21st century workspace."

—Joshua Melder
It's trying to be 'too many things at once'
"To me, it fails generally because of this. In one way, it's trying to be Facebook—but for work. It pesters you with notifications, even if you turn them off. It also bothers you with 'most recently commented on' posts. In another way, it's trying to be a project management software. It can't do this well because of the layout of messages and groups. It ends up falling somewhere in-between but doesn't do either of them great. Finally, it's trying to be a messaging software, but you can't edit your previous messages. It's also very tiring to track places where you've been mentioned. The worst thing is how you can't turn off notifications, even though the option for that exists. It's really a mess."

—Chris Hecox
Workplace From Facebook Frequently Asked Questions (FAQs)
Do I need a Facebook account to use Workplace?
No, you don't. There is a separate website and separate apps for Workplace.
Will co-workers see my Facebook account if we connect on Workplace?
No, they won't.
Does Workplace have enterprise-grade security?
Yes, it does. According to its website, the provider has dedicated security staff and third-party audited frameworks and processes that are designed to keep users' data secure.
Our Guide to Project Management Software
If you aren't sure if Workplace fits your business needs, then check out our definitive guide to the best project management software to learn more about how it can sync with the other tools that you're using.