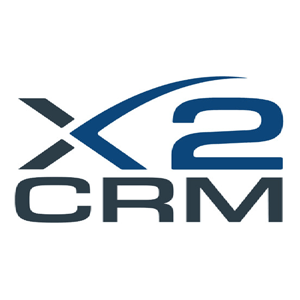 X2CRM is an open source customer relationship management (CRM) for marketing, sales, and customer service. It features an easy-to-use workflow engine and process management tools for complicated automation requirements. It also helps users automate tasks, build workflows, track deals, and draft email newsletters and templates. Its pricing ranges from $0 to $380 per year, and it is best for users who want a desktop or web-based CRM with advanced workflow automation and website tracking.
X2CRM Pros & Cons
| Pros | Cons |
| --- | --- |
| Includes drag-and-drop workflow builder | Does not include project management functionality |
| API can be built into your website for visitor tracking | Import template does not always work |
| Features a data-rich dashboard | Requires training to use |
Who X2CRM Is Best For
Users with programming or highly technical background: One of the biggest considerations and challenges in using the program is that it requires you to have knowledge and understanding of programming languages due to its highly technical interface.
Users who need advanced automation tools: X2CRM provides some of the most advanced process automation tools and can be set to trigger events based on your proximity to contacts. You can also manage products and quotations from within the CRM system and generate real-time alerts, such as when a high-priority contact is on your website.
X2CRM Pricing
X2CRM's pricing for its open source version is free, but it is also available as a paid enterprise-level cloud version costing between $35 and $50 per user, per month or as an on-premise version for $380 to $405 per user, per year.
One-time training costs $100 per hour, customization help costs $120 per hour, and development service costs $160 per hour.
Plan

Pricing
($/User)

Instant Deployment and Maintenance

Open Source

Starts at $0

✕

Hosted/Cloud Version

Starts at $35/month

✓

On-Premise

Starts at $380/year

✕
Open Source
X2CRM's open source version is available on the three leading open source community sites: GitHub, SourceForge, and Bitnami. The X2CRM open source package contains all modules, including sales, marketing, and support. It is designed to be deployed on AWS and GCC environments.
Hosted/Cloud Version
The Hosted/Cloud version offers all the X2CRM offerings, services, and support from the team that wrote the platform. You will have access to all of its modules plus full control of extendability, administration, and data, instant deployment and maintenance by the X2CRM team, security and scalability managed by the X2CRM team, and support tickets.
On-Premise
The On-Premise version is designed for companies that want to host and maintain X2CRM's infrastructure and manage the operations and security in their private server. The On-Premise offerings include the entire X2CRM offering as well as services and support from the team that wrote the platform. It also provides all of its modules, plus full control of customizations, administration, data, support tickets, services, and optimization.
X2CRM Alternatives 2020
Open Source CRM

Best For

(Best Overall) Businesses needing a robust, open-sourced application comparable to Salesforce or MS Dynamics

Companies that want a powerful, browser-based open source CRM with cloud hosting

Enterprise ecommerce businesses needing to manage and track multiple locations and territories

Businesses wanting to incorporate operational management tools like human resources and production planning

Nonprofits needing a solution to manage member relationships, run events, and track contributions

Last updated on 04/02/2020
X2CRM Features
X2CRM provides you with an extensive set of CRM tools to help you manage your customer relationships better and continuously grow your business. Below are some of its key features:
Workflow Management
X2CRM ensures the most user-friendly method for automating tasks. X2WorkFlow is simple, fast, and straightforward, only requiring a simple drag "action" to a respective "trigger." The required fields are then filled in and ready to use. Just about any task can be automated, including managing records and contacts, handling campaigns, tracking locations, and much more.
Marketing Automation
X2CRM considers marketing automation an essential component to customer engagement and advancing your customer's journey. X2Marketing Automation is integrated within every module, and can be triggered from any module, any type of customer activity, or any sort of campaign or initiative.
Reporting
X2CRM provides a deep level of reports and insights, offering a 360-degree view of the customer. Management can understand marketing, sales, and support performance, while professionals can see how their activities are influencing customers in live activity feeds, alerts, and dashboards.
Administration Panel
The administration panel offers a wide array of managerial and supervisory abilities, tools, and utilities, all of which regulate the details of X2CRM. Admins can maintain organization standards and best practices, which in turn maximizes productivity. Administrators also have the flexibility to customize and extend X2CRM through X2Studio, an intuitive development tool.
Mobile Accessibility
Many employees, especially those out in the field, need access to accurate, real-time data concerning their customers. X2Touch is the mobile version of X2CRM's desktop client. Users can view contact data and user lists quickly. Users will also have the option of utilizing the full app on mobile devices. The menus and screens of the responsive user interface (UI) are well-adapted to a small screen format.
Data Security
Every company has different security and accessibility rules, and team performance and customer trust depend on proper roles and administration implemented on data and interactions. X2CRM has the most robust level of accessibility and control with user, team, role type security, plus field, module, and workflow accessibility.
Which CRM Provider Is Best for You?
Most Helpful X2CRM Reviews
As of the date this article was written (April 23, 2020), there are no X2CRM reviews available online. If you are a past or current X2CRM customer, leave a review to help other business owners who are deciding whether or not to use the software.
X2CRM Frequently Asked Questions (FAQs)
What is X2HubService Cloud Connector?
X2HubService Cloud Connector is a one-stop connection service that is used to synchronize X2CRM with Gmail and online calendars. It also facilitates two-factor authentication, interaction location detection, Google mapping, as well as additional social network and data enrichment services.
What services does X2CRM offer to optimize online campaigns?
X2CRM offers the following services that help manage and optimize campaigns: web lead capture forms, lead scoring and lead routing, website activity tracking, contact lead routing, campaign management and performance reports, targeted email campaigns, behavior tagging, and newsletters.
What are the X2CRM deployment options?
X2CRM's open source version is designed to run on-premise or on hosted cloud environments, such as Amazon Web Services and Google Cloud Storage. X2CRM can run in virtually every data center environment.
Our Top CRM Provider Picks
If you are not sure if X2CRM is right for you, this article on the best free and paid open source CRM software is a review of our top choices. Our team looked at a variety of solutions and narrowed down our recommendations based on price, features, and ease of use.