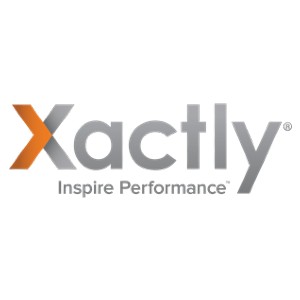 Xactly Incent is a sales performance management platform that enables users to automate their business sales processes. Xactly helps users clear sales roadblocks with adaptable products and services that deliver planning, strategy, and optimization. Its pricing is customized, and it is best for managers handling big sales teams.
Xactly Incent Pros & Cons
| Pros | Cons |
| --- | --- |
| Offers territory-specific sales performance management | Could be technical to use; new users can expect a steep learning curve |
| Lets you build incentive programs to retain and motivate your team members | Experiences occasional downtimes and glitches |
Who Xactly Incent Is Best For
Businesses that want team incentivizing programs: The program provides accurate information into each team member's performance, and allows team leaders to create incentive programs to reward their accomplishments and increase their motivation to perform better.
Businesses with multiple locations: Xactly Incent provides territory-specific sales information that offers real-time insights into your overall business performance. Its actionable insights can help you make informed decisions on a per-location basis, thereby creating tailor-fit local programs instead of a one-size-fits-all strategy.
Xactly Incent Pricing
Xactly Incent's pricing starts at $40 per user, per month, with an option for a 30-day free trial. Its plans are designed to help teams develop and cultivate effective sales behaviors based on their business objectives. Those interested are encouraged to get in touch with the company for more detailed pricing information.
Xactly Incent Alternatives 2020
| Sales Management Software | Best For |
| --- | --- |
| | Organizations with territory-based teams needing call recording and lead prioritization tools |
| | Managers looking for highly visual sales management software with dynamic reporting features |
| | Professionals responsible for assigning leads and generating new business |
| | Team leaders who want to manage sales, marketing, orders, and support in one system |
| | Businesses wanting to utilize a highly automated sales process |
| | Telesales managers looking for a tool with built-in VoIP features |
Xactly Incent Features
Xactly Incent offers tools that help you improve your team's sales performance. Below are some of its key features:
Sales Benchmarking
The program enables your team leaders and managers to proactively monitor and build incentive compensation programs, as well as compare performance in teams—both company and industry-wide. It also lets you ensure that your incentive programs retain your top performers, align sales behavior, and reduce undesired representative attrition.
Sales Data Integration
Allows you to automate and streamline the critical flow of data across your entire Sales Performance Management (SPM) Platform with an open, standards-based data integration platform.
Industry Standard Sales Performance Data
Xactly Insights provides real-time dynamic performance indicators based on real pay and performance data from a number of industries. Sales, sales operations, and finance teams can all leverage this data to make accurate and timely business decisions.
Leverage Artificial Intelligence (AI)
Lets you leverage AI to predict key indicators, such as ramp times, ideal quotas, and seasonality in sales to create optimal sales plans. You can use out-of-the-box key performance indicators (KPIs) and dashboards highlighting historical and real-time data, and proactively analyze metrics to spot and correct problem areas faster.
Sales Territory Analysis Guide
Xactly Territories provides a visual guide on changes required in your plan to ensure that you are building fair and balanced territories. Through the program, you can earn to leverage data uploaded within the system to ensure opportunities are being best serviced by your sales team.
Most Helpful Xactly Incent Reviews
Those who gave Xactly Incent reviews online said that it has helpful analytics and performance metrics tools to help users optimize their sales management tasks. Concerns raised by users include the complexity of the software and lack of user-friendliness.
Addresses the automation of commission calculations & provides ease in performance reporting
One user who gave Xactly Incent a positive review on TrustRadius said that it is used by their sales organization for variable compensation calculations along with performance metrics, as well as analytics for reporting and accruals. According to him, Xactly Incent addresses the automation of commission calculations, along with ease of accessibility for performance reporting and transparency to details for the sales reps. Additionally, the system supports their audit processes and provides a level of integrity to the data.
Not that intuitive or easy to use
One user who gave Xactly Incent a negative review on TrustRadius said that it is not the easiest to use and is not very intuitive. There needs to be an easier way to get some standard reporting metrics needed in every organization, like pay and performance, and easily configure stack rankings. He added that the ability to forecast commission expenses does not really exist or needs to be done in a sandbox or live environment.
Xactly Incent Frequently Asked Questions (FAQs)
What business industries can benefit best from Xactly Incent?
Xactly Incent is best for the following industries: business services, financial services, high-tech, manufacturing, wholesale, retail, and telecommunications.
How does Xactly Incent improve sales agents' performance?
With access to its proprietary pay and performance data set, Xactly Benchmarking helps you build competitive compensation programs that bring out the best in your sales reps.
Does Xactly Incent provide users with helpful onboarding training & materials?
Yes. Xactly Incent offers users with an extensive resource page that includes a blog, guides, infographics, and webinars.
Bottom Line
Xactly Incent offers a holistic approach to sales management, from creating incentive programs to motivate your sales reps to having visibility to your business sales performance based on your team's individual and collective performance.
It does, however, come with the need for technical expertise and sales management software know-how, which could hinder new, inexperienced users. Hence, this should be taken into consideration when signing up for a subscription.
If you are not certain whether Xactly Incent is right for you, this article on the best sales management software is a review of our top choices. In this guide, we looked at a variety of solutions and narrowed down our recommendations based on price and features.