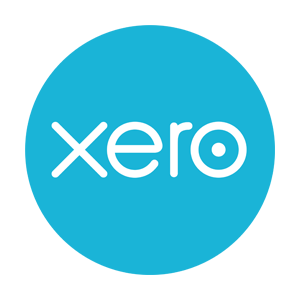 Xero is a cloud-based bookkeeping and accounting software that can automate business tasks, including getting up-to-date financials, cash flow, and expenses. It allows users to send online invoices to customers and to reconcile bank transactions automatically. It also features a mobile app that can be used to manage transactions, send invoices, and create expense claims. Its pricing ranges from $9 to $60 per month, and it works best for freelancers and medium-sized enterprises that need multiple-user access to the platform.
Xero Pros and Cons
| Pros | Cons |
| --- | --- |
| No limit on the number of users | Mobile app has limited capabilities |
| Highly scalable | Customer support is not responsive |
| Numerous third-party integrations | |
Who Xero Is Best For
Freelancers: Xero can help freelancers and self-employed individuals manage their finances by keeping all pertinent information in a single platform. Freelancers can benefit from automating their invoicing, payment tracking, and even their tax information. Meanwhile, its project management functions are useful for those who collaborate with team members.
Medium-sized enterprises that need multiple-user access: Medium-sized businesses can take advantage of its automation features to streamline their financial workflows. It does not limit the number of users who have access to the platform, making it a good option for those who assign data entry and management to their team members.
Xero Pricing
Xero's pricing varies depending on the features included and is based on three subscription options: Early ($9/month), Growing ($30/month), and Established ($60/month). The main differences between the plans include the number of invoices, quotes, and bank reconciliations per month as well as access to premium features, such as multicurrency access and project tracking.

Early

Growing

Established

Price* ($/month)

$9

$30

$60

Invoices and Quotes per Month

5

Unlimited

Unlimited

Bills per Month

5

Unlimited

Unlimited

Bank Reconciliations per Month

20

Unlimited

Unlimited

Multicurrency

✗

✗

✓

Project Tracking

✗

✗

✓

Last updated on 05/14/2020
*All pricing details exclude taxes.
The prices of each plan will increase by July 1, 2020. The Early plan will cost $11/month, the Growing plan will cost $32/month, and the Established plan will increase to $62/month.
Xero also offers an add-on subscription to Gusto, a full-service payroll service. Pricing starts at an additional $39/month + $6/month per person.
Early
Xero's Early plan is best-suited for individuals and small businesses with limited invoicing needs but still want a full bookkeeping and accounts management platform. It allows users to send up to five invoices, quotes, and bills per month. It can also reconcile up to 20 bank transactions per month. The plan gives users access to Hubdoc, which allows them to capture bills and receipts.
Growing
The Growing plan allows users to send an unlimited number of invoices and quotes and to enter an unlimited number of bills per month. It also allows them to reconcile all their bank transactions. Plan users also get access to Hubdoc. It best fits the needs of small businesses that send invoices to their customers regularly.
Established
The Established plan is made for team managers who regularly collaborate with their team members. Users of this plan enjoy the same benefits as the users of the Growing plan. In addition, they get access to the following premium features: multicurrency access, expenses, which allows them to capture and manage claims, and projects, which can be used to track project time and costs.
Popular Freelancer Accounting Software 2020
| Top Accounting Software for Freelancers | Best For |
| --- | --- |
| | (Best overall) Freelancers who need accounting software that tracks all income and expenses |
| | Freelancers looking for robust invoicing software with features that streamline the payment process |
| | Solo freelancers with no accounting experience looking to gain insights from business intelligence features |
| | Freelancers using Zoho apps who want easy accounting software integration |
| | Freelancers looking for accounting software they can use for free |
In addition to industry-specific software, your business might be well served by general-purpose small business accounting software.
Xero Features
Xero offers a full suite of accounting and bookkeeping services. The platform can be used to pay bills, send invoices, and perform bank connections and reconciliations. It also includes inventory and stock management capabilities. Users of its highest-tier plan also get access to its project management functions. Some of its most useful features include bank reconciliation, invoicing, asset management, tax filings, and project management.
Bank Reconciliation
Once connected to your bank, Xero can automatically import transactions on a daily basis, ready for the user to check and reconcile. Users may also reconcile a massive number of transactions quickly through cash coding, where they may group similar transactions together and then match them at the same time.
Invoicing
Xero users can create and send personalized invoices using the platform. They can customize their invoice to include their branding theme, logo, or payment terms. Users get notified whenever they need to send out invoices. They can also see whether their customer has already seen or paid the invoice.
Asset Management
This feature enables users to easily manage and monitor their business assets, such as hardware, office equipment, machinery, and vehicles, and then collaborate with their advisors to manage them. Once the assets and bills are imported to Xero, users may start managing depreciation and disposals.
Tax Filings
Xero can handle users' tax filings online. Users can prepare their sales tax returns using the platform, and it will calculate the taxes due automatically. Tax returns can also be accomplished online using Xero's integration with Avalara TrustFile.
Project Management
Users of the Established plan get access to Xero Project, its project management module. It includes the ability to quote, track, invoice, and get paid for jobs. Users can also monitor and track their performance online using its real-time dashboard. They can also manage workflows, collaborate with team members, and pay employees based on the services that they have rendered.
Most Helpful Xero Reviews
The majority of available Xero reviews online have given it positive feedback. Users are generally satisfied with its features, saying that it is effective in managing finances and transactions. They also reported that the platform is easy to learn and use. Some users, however, complained about the removal of the integrated payroll system. Some also wished for more customization options, and for clearer and easier to understand reports.
Useful invoicing and bank reconciliation features
"I love how easy it is to send invoices with Xero. It allows me to customize each of my client's contact settings with their specific rates, payment terms, and branding themes. I also like that it connects to my bank account so that I can reconcile payments and keep track of my accounting in one place."
—Victoria Chavez-Kruse
Limited customization options
"I wish there were a little bit more customization available on the reports Xero offers. I would love to be able to easily manipulate the data it shows, but for the most part, it has been able to show me all the information I need."
—Jamie Harz
Xero Frequently Asked Questions (FAQs)
Do I need to download any software to use Xero?
Xero is cloud-based and does not require you to install any software. All you need is an internet connection. Xero can be accessed using any of the following browsers: Google Chrome, Internet Explorer 11, Microsoft Edge, Mozilla Firefox, or Safari.
Where can I download Xero's mobile app?
Xero's mobile app can be downloaded for free from Google Play or the Apple App Store.
Can I use Xero to reconcile my nonbank accounts?
The reconciliation process in Xero only works for accounts set up as banks. For nonbank accounts, users have the option to reconcile them by running the accounts transactions report and exporting it to a spreadsheet program like Excel.
Our Top Freelance Accounting Software Providers
In case you still aren't sure if Xero is right for you, then this article on the best freelance accounting software is a review of our top choices. In this guide, we looked at a variety of solutions and narrowed our recommendations down based on cost, ease of use, customer reviews, and key features, such as general accounting, time tracking, and recurring invoices.