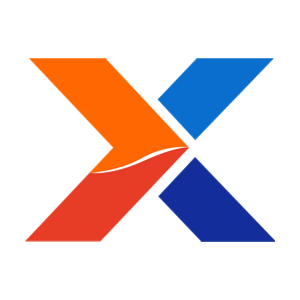 xTuple is an enterprise resource planning (ERP) solution that provides accounting, inventory management, material requirements planning (MRP), scheduling, and manufacturing solutions. It helps businesses process and manage their growth to achieve competitive advantage in their market. Its accounting solutions include bank reconciliation, a general ledger, financial statements, and tax management. Its pricing reportedly starts at $150, and it is best for manufacturing and distribution businesses.
xTuple Pros and Cons
| Pros | Cons |
| --- | --- |
| Comprehensive feature list | Free and entry-level PostBooks is no longer available |
| Offers a lot of customization options | Customer service is not always available |
| Accurate and efficient financial and inventory tracking | New software updates sometimes suffers from bugs |
Who xTuple Is Best For
Manufacturing and distribution businesses: xTuple is built specifically with manufacturers in mind. It can help them manage most aspects of their business using a single platform—from operations, inventory, manufacturing, and even back-office processes.
xTuple Pricing
xTuple's pricing information is not published on its website. However, according to a third-party website, it starts at $150 per month. Some of the factors that may affect pricing include the modules included, the features that come with them, and the software hosting option chosen. You can contact xTuple to request pricing information.
Author's Note
xTuple used to offer xTuple PostBooks, a free and open-source accounting solution for businesses that want to integrate their accounting and operations infrastructure. As of June 2019, distribution of xTuple PostBooks has been discontinued, and its features have been absorbed into the main xTuple software. While the PostBooks source code can still be accessed online, xTuple has since stopped supporting the product.
xTuple Alternatives 2020
| Free Accounting Software | Best For |
| --- | --- |
| | (Best overall) Free accounting software with the most features at no cost |
| | Best for freelancers who need to send quotes and invoices electronically |
| | Best for startup businesses |
| | Best open-source software for desktop |
| | Best online open-source accounting software |
In addition to industry-specific software, your business might be served well by general-purpose small business accounting software.
xTuple Features
xTuple helps manufacturers in all aspects of their operations, from inventory, resource planning, budget projections, and back-office support. xTuple provides solutions that help improve productivity, performance, and profitability, including the following:
Accounting and Finance
xTuple is integrated with the Avalara tax platform to ensure that your accounting and reports are compliant with regulatory requirements. Its accounting features can help you eliminate spreadsheets in managing your finances, bank statements, and cash flow. Instead, it offers a single-source platform that includes the following benefits:
Invoicing
Bill payment
Tax management
Bank reconciliation
Accounts payable (A/P)
Accounts receivable (A/R)
General Ledger
Financial statements
Multicompany financial consolidation
Customer relationship management (CRM) and Sales
xTuple offers CRM tools that can help streamline your prospecting, sales management, and contract workflows. It includes account management tools, including contacts, opportunities, and project management functions. It can also track price schedules, quotes, and returns.
Inventory Management
xTuple's inventory management tools can help you improve your purchasing and production decisions. It can monitor multiple locations and multiple warehouses as well as materials shipping and receiving. It can also be used to track warehouse transfer orders and contracts with suppliers.
Manufacturing
xTuple can help you manage your production and business operations from a single platform. For those in the manufacturing industry, it offers various manufacturing modes that help you monitor your production and assembly. It can also monitor work orders, materials, and other transactions.
Most Helpful xTuple Reviews
Many reviewers have given xTuple positive feedback for providing comprehensive and useful features that improve business processes. Many users pointed out that it is cost-effective considering the various functions it offers. While some find its interface user-friendly, there are also comments that it is outdated and needs a refresh. Some users also said that it comes with a high learning curve.
Cost-effective and useful
One reviewer who left a positive review of xTuple on Capterra commented that the benefits for subscribing to it far outweigh its cost. He liked that it can cover most aspects of their business, including ordering, manufacturing, accounting, and finance. He also commented that it is highly customizable and that its functionalities can be extended with tweaks to its programming.
Difficult to learn
Another reviewer on Capterra commented that xTuple has so many capabilities that make it difficult to learn. He also complained that documentation is sparse and that customer service is not always helpful. He added, however, that while there is an initial learning curve, it becomes easier to use over time, and its capabilities are highly adaptable to many businesses.
xTuple Frequently Asked Questions (FAQs)
Can I access xTuple online?
xTuple offers both on-premise and cloud-hosted subscriptions. If you choose to subscribe to the cloud-hosted service, you can access your data anywhere, as long as you have an internet connection.
In which devices can I access xTuple?
While xTuple's client and server software run on Windows, it can be accessed on any operating system, including macOS, Linux, and Unix. It is also accessible on mobile devices.
What happens when my software license expires?
When your xTuple license key expires, the software will stop functioning. However, the system alerts you before the expiration to give you enough time to renew your license.
Our Top Small Business Accounting Software Providers
In case you still aren't sure if xTuple is right for you, then this article on the best free business accounting software is a review of our top choices. In this guide, we looked at a variety of solutions and narrowed our recommendations down based on key features like the ability to track both income and expenses and produce basic financial reports.