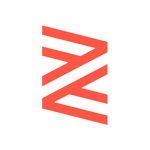 Zenefits is an HR platform that aims to streamline and automate employee management processes from onboarding to time tracking, benefits administration, payroll processing, and performance reviews. It also offers HR services to help you manage benefit programs and keep you up-to-date with labor regulations. Monthly fees start at $10 per employee, and it's best for small to midsize businesses (SMBs).
Zenefits Pros and Cons
| Pros | Cons |
| --- | --- |
| Relatively easy to use | Occasional software glitches and slow load times |
| Robust integration options | Payroll processing solution costs extra |
| Comprehensive benefits administration with plans that are available in 49 states | Inconsistent customer support |
Who Zenefits is Best For
SMBs that want core HR tools with multi-state benefits solutions: Zenefits is designed to automate and simplify day-to-day HR operational tasks while providing you with online solutions to efficiently manage benefits programs. It also grants you access to medical, dental, and life insurance providers that offer quality health coverages across 49 states.
Zenefits Pricing
The Zenefits pricing page shows three plans with monthly fees that start at $10 per employee, but you get lower rates if you subscribe annually. The main differences between the plans are access to compensation management, performance reviews, and employee "well-being" monitoring features.
Plans

Monthly Pricing
($/Employee/Month)

Annual Pricing*
($/Employee/Month)

Essentials

$10

$8

Growth

$18

$14

Zen

$27

$21

Last updated on 04/02/20
*Annual plans are billed in a lump sum.
You may also purchase add-on tools and services to enhance the functionality of your Zenefits platform. These add-ons include payroll ($6 per employee per month) and HR advisory services ($8 per employee per month).
For an additional monthly fee of $5 per employee, you can even designate your own broker to manage your benefits programs using Zenefits' platform. It also offers free benefits administration services through one of its certified partner brokers—provided that you subscribed to an annual plan.
Meanwhile, if you have contingent workers (such as independent contractors and temporary staff), then you will be charged a monthly fee of $6 per worker regardless of the type of base plan and add-on tools that you've chosen. Moreover, you will be billed only for the number of active contingent workers in the system each month.
Additionally, Zenefits has a minimum requirement of five employees for its base plans and add-on services. This means that if you have less than five employees using its platform, then you will still be charged the applicable subscription and add-on fees for five users.
Essentials
Essentials comes with core HR tools to help streamline your hiring, onboarding, employee information management, and paid time-off (PTO) tracking processes. It includes business intelligence reports, employee time and scheduling tools, and access to its mobile app for iOS and Android devices.
Growth
Dubbed as Zenefits' most popular base plan, Growth has all the functionalities of Essentials but with additional tools for managing compensation plans and performance reviews. You are granted access to real-time salary data comparisons, workforce salary benchmarks, pre-built performance review templates, fully customizable assessment forms, and more.
Zen
Apart from having all of Growth's features, Zen comes with Zenefits' "Well-Being" tool—a wellness solution powered by Thrive Global—which helps assess and monitor your workforce's productivity and stress levels. Its features include pre-built assessment forms, personalized training suggestions to address wellness gaps, and short surveys to measure the different dimensions of an employee's wellbeing.
Zenefits Alternatives 2020
| HR Software | Best for |
| --- | --- |
| | Businesses (with less than 100 employees) that want integrated and simple-to-use HR, benefits, and payroll tools |
| | Businesses that need user-friendly employee scheduling and time tracking solutions |
| | Companies that want a dedicated HR manager to help craft HR policy and maintain compliance |
| | Businesses that require customizable payroll tools and reports |
Zenefits Features
Zenefits' HR tools are designed to help you focus more on strategic business building priorities and less on handling day-to-day HR operational tasks. Its suite of solutions seamlessly connects with one another, enabling you to efficiently manage key HR processes with just one platform. Let's look at some of Zenefits' important functionalities.
Employee Time and Scheduling
Zenefits' scheduling tools can help you easily create and manage employee shifts. Not only does it offer real-time monitoring of employee time-related activities, it also allows you to track PTO schedules and requests.
It even comes with time card fraud protection, built-in compliance tools, analytics, a clock-in location functionality, and a dedicated time-in/out terminal app that can be downloaded on any iPad device.
Benefits Administration
Simplify your benefits administration with online employee enrollments and claims submissions. You are granted access to Zenefits' network of certified brokers—located across 49 US states—that offer medical, dental, vision, life, disability, 401(k), flexible spending accounts (FSA), health spending accounts (HSA), and commuter and supplemental benefits.
Moreover, its Affordable Care Act (ACA) compliance functionality enables you to monitor your staff's ACA status. You can also utilize it to generate and review the required forms that employees need to accomplish. You may even submit your 1094-C and 1095-C documents to the Internal Revenue Service (IRS) electronically.
Core HR Tools
Zenefits' core HR features include hiring and onboarding tools such as digital offer letters, background checks (through its integration with Checkr), electronic tax forms for new hires, account provisioning, and self-onboarding either through Zenefits' website and mobile app.
Its document and employee management functionalities enable you to store employee tax forms, digitally update company handbooks and policies, and automate workflows for key staff-related movements (such as promotions, transfers, and terminations). With its self-service portal, your employees can update their personal data, view benefits information, and access pay statements.
As with similar HR software, Zenefits has PTO tracking capabilities that allow you to create leave policies in the system and calculate your employees' time-off balances automatically. Its other features include filing and approving PTO requests online as well as setting time-off black-out dates to ensure that business operations will run smoothly on key working days.
Payroll
For a monthly fee of $6 per employee, you can run unlimited payroll transactions and manage contractor payments with Zenefits' fully integrated payroll tool. Given its synchronization with other Zenefits HR solutions, it automatically captures pay-related information (like an employee's actual working hours and benefits and salary changes) from other modules.
It also includes the following payroll features: automatic pay pro-ration for new hires, dynamic pay stubs with deduction breakdowns, direct deposits to employees' accounts, custom earning codes, multiple pay rates, garnishments support, and general ledger reporting.
Compensation Management
Leverage anonymized data from other SMBs managed through Zenefits' platform to plan and build your company's compensation program. It contains real-time data that you may use to create custom salary benchmarks, enabling you to assess whether your compensation practices are at par with similar companies.
Performance Management
Improve your employee assessment processes with Zenefits' goal-setting, performance reviews, and one-on-one meeting tools. Apart from being able to create and track goals, you can align your staff's individual business targets to department- and company-level goals. Additionally, it automatically integrates your employees' goals into their respective performance review forms.
You may also use its pre-built templates for your employee-to-manager, peer-to-peer, and 360-degree reviews. You can even customize assessment forms to fit your business requirements. Moreover, you are granted access to meeting tools for scheduling one-on-one sessions and sharing shared agendas for discussion.
Most Helpful Zenefits Reviews
Many of those who left positive Zenefits reviews online highlighted its efficient payroll, benefits administration, and employee management solutions, while several others said that it has a relatively user-friendly platform. Meanwhile, a few users who left negative reviews complained about occasionally experiencing glitches and slow loading times, while some noted that its support team isn't always responsive.
Easy to use; streamlines payroll and benefits processing
"We have been with Zenefits for one year now, and I love how much using their system has streamlined processing payroll and benefits admin. The app is amazing and so easy to use. We have a company size of about 55–60 employees, and 90% of them are now using the app or its website to do things they used to have to come to see me and file paperwork for. Employees can now update addresses, bank accounts, and beneficiaries, make changes to their insurance, request time off, and—best of all—print their paycheck stubs."
—George Harris
Customer support is less than ideal
"When you contact Zenefits, you will never receive the email or phone number of a real customer service person. They communicate with you through a generic email, and you will never have a single person with whom you can keep track of current problems. I have around five to seven different open cases with Zenefits customer service agents, and the process has not been simplified at all. Having a single point person would be useful. However, you must pay an extra fee to get a dedicated 'payroll adviser'—something that I think should come with the service inherently."
—Marlin Mosquera
Zenefits Frequently Asked Questions (FAQs)
What types of payment methods does Zenefits accept?
Zenefits accepts payments made through automated clearing house (ACH) bank transfers and all major credit and debit cards.
Which business apps does it integrate with?
Zenefits integrates with several apps—including Workato, Zapier, Hive, Asana, Salesforce, Slack, G Suite, Microsoft Office 365, JazzHR, Greenhouse, Xero, Intuit QuickBooks, Expensify, Carta, Uber, Lyft, Bonusly, Officevibe, BetterWorks, Zugata.
What is the coverage of its advisory services?
With Zenefits' advisory services, you have access to a team of HR and payroll professionals who can provide expert advice on how to handle difficult employee situations, navigate staff terminations, manage multi-state compliance issues, review company policies and handbooks, and understand wage garnishments and pay rules. However, you have to pay $8 per employee, per month in order to enjoy the said services.
Bottom Line
What impressed me most are Zenefits' multi-state benefits plans and its key HR tools for managing employees. I also appreciate its advisory services (which costs $8 per employee per month) that enable you to tap the expertise of HR professionals to help address your compliance, payroll, and labor-related queries. This service is critical to SMBs that find it difficult to handle employee issues.
Pricing-wise, Zenefits' base plans are on the expensive side (monthly fees start at $10 per employee when billed monthly) compared to similar HR systems. You also have to pay an additional fee of $6 per employee per month if you want to use its payroll functionality, and all these costs can be too high for some small businesses.
However, if your company budget allows it, then Zenefits is a good HR software investment for SMBs. Its integrated platform can efficiently handle your HR, payroll, benefits, employee scheduling, performance reviews, and compensation management needs—allowing your team to help you in growing your workforce and business.
If you aren't sure if Zenefits is right for you, then this article on the best HR software for small business is a review of our top choices. Our team looked at a variety of solutions and narrowed our recommendations down based on price, ease of use, and features like payroll, leave management, onboarding and employee self-service, and applicant tracking.
Disclaimer: The following information was provided by Zenefits and does not necessarily reflect the views of FitSmallBusiness.com.
What is Zenefits?
Zenefits is a cloud-based human resources information system (HRIS) that features user dashboards, core human resources, benefits administration, onboarding, employee scheduling, and more.
When new employees are hired, HR professionals using Zenefits only need to complete a few online fields to begin the onboarding process. Employees sign all agreements online, and Zenefits can automatically process their information. When employees leave, HR can remove them from payroll and benefits and initiate COBRA setup with a single process. Zenefit also offers an employee self-service portal.
News & Activity
Recent News
Awards
2018 – FrontRunners Quadrant for HRIS Software – Gartner
2018 – Editor's Choice Award Best Benefits Administration Software – PCMag.com: Zenefits Review
2017 – Best Core HR Software – G2 Crowd
2017 – FrontRunners Quadrant for Payroll Software – Gartner
2016 – Editor's Choice Award Best HR Management Software – PCMag.com: The Best HR Software of 2018
2016 – Top 5 Payroll Software for Business Firms – AdvisoryHQ
Customer Service
In addition to 24/7 access to self-service resources including help documentation and training videos, Zenefits offers live support through chat, phone, and email. We filter customer questions to trained content-matter specialists, so you get someone with the right answer on the first try.
What makes your company stand out from the competition?
Zenefits is an all-in-one solution integrating payroll, time tracking, health insurance and other systems. We have a development team that makes weekly changes based on user feedback, as well as a team of in-house HR, payroll and insurance specialists to answer questions via phone or email.