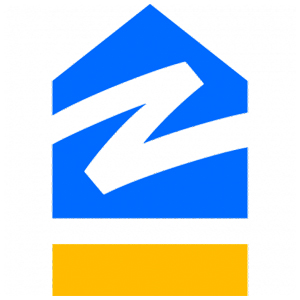 Zillow Premier Agent is a real estate lead generation software that enables real estate agents to promote properties and nurture leads. It also connects agents to active U.S. property shoppers through its Zillow network, a top real estate website that has around 36 million monthly visitors. Pricing starts at $20 to $60 per lead. It is best for agents looking for a free customer relationship management (CRM) software that integrates with Zillow, as well as those who want to release targeted property ads.
Zillow Premier Agent Pros & Cons
| Pros | Cons |
| --- | --- |
| Provides training and support for its users | Cannot determine the channels where leads are coming from |
| Gives exclusive access to select Zillow, Trulia, and StreetEasy listings | Does not have lead qualification capabilities |
| Provides a domain name for your website | The customer support team is unresponsive |
Who Zillow Premier Agent Is Best For
Agents looking for a free CRM software with lead generation capabilities: Real estate agents can benefit from Zillow Premier Agent's free mobile CRM tool. Leads coming from Zillow will automatically be added to this tool and you can message leads directly from the platform, streamlining contact and lead management tasks.
Real estate agents who use Zillow, Trulia, and StreetEasy: Zillow Premier Agent makes you a featured agent on the following real estate listing sites: Zillow, Trulia, and StreetEasy. You can also claim exclusivity on some listings and ZIP codes.
Real estate businesses that want to send targeted ads: Zillow Premier Agent determines which homes and neighborhoods are being viewed by visitors, helping you create targeted ads on Facebook.
Zillow Premier Agent Pricing
Zillow Premier Agent's pricing for each lead can vary from $20 to $60 depending on how many leads and competitors are there in your ZIP code. Areas with high home shopper traffic also cost more than those with less traffic.
Author's note: While the costs seem reasonable at first glance, you also have to consider that for around 50 leads per month, you will have to pay approximately $3,000 per month, or $36,000 per year. Hence, it's important to weigh the pros and cons before subscribing to Zillow Premier Agent.
Zillow Premier Agent Alternatives 2020
| Real Estate Lead Generation Software | Best For |
| --- | --- |
| | Best for real estate agents seeking buyer or seller leads exclusive to their ZIP code |
| | Agents building a website with lead generation using Google Ads and Facebook ads |
| | Brokers and agencies seeking more in-depth lead information, such as social profiles |
| | Agents seeking leads and outsourced, professional marketing support |
| | Real estate agents interested in non-mainstream leads like foreclosures, expired listings, and FSBO listings |
Zillow Premier Agent Features
Zillow's features are designed to help real estate agents generate and nurture leads online. Below is an overview of its primary features.
Advertising
Being a Zillow Premier Agent user gives you access to real estate listing websites, namely Zillow, Trulia, and StreetEasy. Zillow Premier Agent also shows you which homes your current clients are viewing, saving, and searching.
My Agent
My Agent is a tool that gives users actionable insights and exclusivity to some real estate listings. This tool also allows you to message your Zillow and Trulia clients directly from the platform.
Agent Account
This feature enables users to build profiles and fill them with client reviews, past sales, and service specialties. You can also display all of your listings here.
CRM
Zillow Premier Agent also has its built-in CRM tool that enables you to manage interactions with your clients from the first call to deal closing. You can see their search activity and send home recommendations. It can also send you reminders and notifications for changes in the pipeline.
Which Real Estate Lead Generation Software Is Right for You?
Most Helpful Zillow Premier Agent Reviews
Upon reading Zillow Premier Agent reviews online, I noticed that most of its users seem to be dissatisfied with it. Many complained that they received a lot of low-quality leads from the platform. Some also said that the customer support team is unresponsive. Still, there are a few who commended its user-friendly interface for viewing leads and past deals.
It is easy to view leads & deals on Zillow Premier Agent
As of the date this article was written (March 31, 2020), there are very few up-to-date positive Zillow Premier Agent reviews available online. However, some users said that it has an intuitive interface for viewing current leads and past deals.
It does not qualify its leads
Users who gave negative Zillow Premier Agent reviews said that most of the leads they got through the platform were not interested in buying. Many also complained about the customer support team, saying that it is unavailable most of the time.
Zillow Premier Agent Frequently Asked Questions (FAQs)
How can I build a website through Zillow Premier Agent?
Zillow Premier Agent provides a custom domain name, website building tools, and search engine optimization (SEO) for your website. You can add more elements, such as property search tools, videos, and widgets. If you already have a website, you can migrate it to your Zillow Premier Agent domain.
What can the Zillow Premier Agent mobile app do?
The Zillow Premier Agent mobile app is designed to send reminders and notifications to help you follow up and connect with your leads. You can also use it to record videos as virtual tours of the homes that you are selling.
What if my ZIP code is unavailable on the platform?
If your ZIP code is full, Zillow Premier Agent recommends getting a nearby ZIP code instead. The platform also offers assistance on how you can meet your objectives regarding this matter.
Bottom Line
One advantage that Zillow Premiere Agent has over its competitors is that it connects you to Zillow⁠'s network. This site dominates the real estate market because it has an extensive database of U.S. properties for sale. Being an official Zillow Premier Agent subscriber gives you access to property buyers listed on this platform. However, with the per-lead pricing basis, as well as leads not being prequalified, many agents end up paying a considerable amount for leads that are not interested in buying.
If you are not sure if Zillow Premier Agent is right for you, this article on the best real estate lead generation companies is a review of our top choices. Our team looked at a variety of solutions and narrowed down our recommendations based on price, advertising, lead nurturing capabilities, and support.