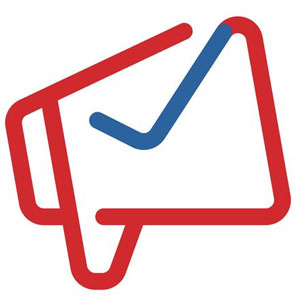 Zoho Campaigns is an email marketing software that enables users to create, send, and track campaigns to help grow their customer base. It offers prebuilt templates and an easy-to-use editor, as well as automation tools and real-time analytics. It has a free plan, and pricing for paid subscriptions starts at $3 per month. It is best for users with no prior email marketing experience.
Zoho Campaigns Pros & Cons
| Pros | Cons |
| --- | --- |
| Offers a free plan | Template choices are limited |
| Great automation functionalities | May run slowly at times |
Who Zoho Campaigns Is Best For
New users without prior experience of using email marketing tools: Zoho Campaigns offers a drag-and-drop editor as well as predesigned email templates to help non-experienced users create and launch professional-looking email marketing campaigns.
Users subscribed to other Zoho products: Zoho Campaigns easily integrates with other Zoho products, including Zoho Bigin (customer relationship management tool), Zoho Desk (customer service), Zoho Meeting (web conferencing), Zoho Flow (integration platform), and Zoho Card Scanner.
Zoho Campaigns Pricing
Zoho Campaigns' pricing ranges from $0 to a starting price of $5 per month. Its pricing scheme is highly customizable, and you can choose your subscription pricing based on the number of emails and subscribers.
Forever Free

Email-based Plan

Subscriber-based Plan

Monthly Pricing
($/Month)

$0

Starts from $3

Starts from $5

Annual Pricing
($/Year)

$0

Starts from $32

Starts from $54

Monthly Emails

Max of 12,000

Scalable

Unlimited

Dynamic Content

N/A

N/A

✓

Split Testing

N/A

✓

✓

You may refer to the complete pricing information here.
Zoho Campaigns also offers a "Pay-by-Email Credits" plan, which starts at $6 and includes basic features such as drag-and-drop editor, split testing, predesigned templates, and email personalization.
Businesses with more than 100,000 emails or subscribers per month may get in touch with Zoho Campaigns for a customized quote.
Forever Free
The Forever Free plan offers the basics: a 12,000-email cap per month and a maximum of 2,000 subscribers.
Email-based Plan
The Email-based plan is ideal for users who would like to base their subscription price on the number of emails that they estimate they'll send per month. Pricing can start as low as $3 per month for 1,000 to 2,500 emails, for approximately 750 contacts, or as high as $155 per month for 120,000 emails.
Its main features include sign-up forms and lists that can help you build your mailing list, an easy drag-and-drop editor, and predesigned templates, which are ideal for users with no HTML background. It also offers split testing and advanced list segmentation.
Subscriber-based Plan
The Subscriber-based plan is ideal for users who have an established subscriber list. Pricing can start as low as $5 per month for up to 500 subscribers or as high as $350 for a maximum of 100,000 subscribers.
It builds on the features of the Email-based plan and offers additional features, such as unlimited emails and autoresponders, dynamic content for more interactive emails, email polls, and workflows.
Zoho Campaigns Alternatives 2020
| Email Marketing Software | Best For |
| --- | --- |
| | Small businesses that need free email marketing software with automation, segmentation, and testing |
| | Organizations that want email marketing campaign formats specific to promotions, events, or surveys |
| | Ecommerce businesses that want email marketing software with insights like buyer intent and preferred products |
| | Bloggers who want to send highly targeted content tailored to subscriber interests, location, and more |
| | Businesses that want to launch user-friendly automated email campaigns that are subscriber- and time zone-specific |
| | Established businesses with a large team and multiple lists that need advanced email marketing capabilities |
Zoho Campaigns Features
Zoho Campaigns offers tools that help you create successful email marketing campaigns. Below are some of its key features:
Subscriber management: Lets you import your subscribers from various sources, including Zoho CRM, Eventbrite, and G Suite, and engage with them right away.
Split testing: Lets you test out two versions of your campaign to find out which one is more effective.
Predesigned templates: Offers a wide mix of newsletter templates for every occasion, which you can create and design within minutes.
Email workflows: Lets you set your triggers and action elements and perform a wide range of actions—from sending onboarding emails to pushing the most-engaged contacts to customer relationship management (CRM).
Autoresponders: Create and schedule an email series that will send your messages to the right people at the right time, every time.
Real-time analytics: Lets you keep track of campaign performance with intuitive reports that show how many clicks, opens, unsubscribes, bounces, and shares your campaigns have received. You can also track your recipients' locations with geolocation reports and find out if more people are viewing on computers or mobile devices.
Zoho Campaigns' dashboard is clean and simple to understand. You can easily find the main features of the program on the left-hand side.
Most Helpful Zoho Campaigns Reviews
Those who left Zoho Campaigns reviews online said that it is simple and easy to use. They commended it for offering an extensive pool of helpful features to run great email marketing campaigns. Concerns raised by users reflect lack of choices in available email templates as well as syncing issues.
Easy-to-use, powerful email marketing tool from Zoho
"Zoho Campaigns is a service that stands out for being very powerful in automating email marketing campaigns. It is a completely simple system to use when working, and the amount of functions it offers are excellent for making campaigns with very good and modern designs. It has a free version that is very useful for people who are just learning to use email marketing tools."

— Juan Contreras
Limited amount of email templates
"It offers a fairly limited number of templates to create our campaigns, and in turn presents technical problems with synchronization that tend to be quite annoying when creating and sending campaigns."

— Vicky Watson
Zoho Campaigns Frequently Asked Questions (FAQs)
Does Zoho Campaigns provide technical support?
Yes. It provides support via email (support@zohocampaigns.com). You can also request a call back by submitting your details on its website.
What types of payments does Zoho Campaigns accept?
They accept payments through major credit cards (Visa, Mastercard, and American Express) and PayPal. For annual subscriptions, they also accept payments via bank or check transfers.
What are Zoho Campaigns' popular integrations?
Zoho Campaigns' popular integrations include Zoho CRM, Zoho Books, Litmus, G Suite, WordPress, SurveyMonkey, Facebook, and YouTube.
Does Zoho Campaigns offer discounts for nonprofit organizations?
Yes. It offers a discount of up to 20% for nonprofit organizations.
Bottom Line
Zoho Campaigns belongs to the Zoho family, which could be used as a reliable benchmark in determining its potential product performance.
Additionally, Zoho Campaign's easy-to-use interface, free plan, and drag-and-drop builder make it an ideal choice for businesses looking to use their first-ever email marketing software.
If you are not certain whether Zoho Campaigns is right for you, this article on the best email marketing software is a review of our top choices. In this guide, we looked at a variety of solutions and narrowed down our recommendations based on price and features.
Disclaimer: The following information was provided by Zoho Campaigns and does not necessarily reflect the views of FitSmallBusiness.com.
What is Zoho Campaigns?
Zoho Campaigns (https://www.zoho.com/campaigns/) is an email marketing automation software from Zoho's suite of business applications that is ideal for businesses of all sizes across the world. It's a smart and feature-rich software that helps you to manage your leads and contacts to drive more sales. It has got a free trial plan that allows you to send 12,000 emails/month. Moreover, there are other plans that you could opt based on subscribers or emails. There is also a forever free plan and pay-as-you-go plan available for users to check out.
Zoho Campaigns News & Activity
Keep up-to-date with our activities like:
Zoho Campaigns Customer Service
Get in touch with our support team via email at support@zohocampaigns.com. Our support team will be available 24/5 to address your requirements and answer all your questions. We also provide additional demo services for free which helps you to learn more about the features in Zoho Campaigns.
You can also tweet to us @ZohoCampaigns.
Zoho Campaigns Unique Features
Following is an outline of the feature sets in Zoho Campaigns:
Contact Management: With Zoho Campaigns, you can manage your list by list segmentation and bulk segmentation. Also "Topics" in Zoho Campaigns will help you to categorize your email list under various topics which helps you to target the right contacts. Permission-based, consent-based and GDPR compliant email marketing options in Zoho Campaigns will help you to get the consent of your contacts before sending them emails.
Email templates: You can create responsive email campaigns using the ready-to-use, pre-designed email templates with unique categories or the drag-and-drop editor to design eye-catching emails from start. The HTML code editor in Zoho Campaigns allows you to add custom HTML codes manually or import/upload them.
Email Automation: Trigger-based, drag-and-drop workflows help in email marketing automation.
More conversions: Ensure maximum conversions of your webpage visitors by embedding sign up and pop up forms to your webpages. These sign up and pop up forms in Zoho Campaigns can be created and added in any of your webpages.
Interactive emails: Email interactivity elements like merge tags, dynamic content, email polls, etc. will help you to communicate and target your contacts effectively.
Scheduling & Deliverability: This feature in Zoho Campaigns determines the past open times of your recipients and sends emails to your contacts on the recipient optimal open time that helps you with higher open rates for your emails.
Email Optimization: Test out two versions of your email campaign to find out which one is most effective. Send the most effective email campaign to your contacts for more open rates.
Integrations: Integrate your day-to-day applications to engage more contacts with emails. Zoho Campaigns integrates with 50+ in-house and external platforms (Zoho CRM, Zoho Commerce, Salesforce, HubSpot, Zendesk, Shopify, Eventbrite, Zoho Meeting, Zoho Survey, PayPal, etc.). With the help of e-commerce integrations you can set up automated sales and promotional emails, purchase follow-ups, feedback emails, abandoned cart emails and many more by managing your online store within Zoho Campaigns.
Analytics: Tracking your reports in Zoho Campaigns gives a consolidated and comparative report for campaigns, workflows, and list management that helps you to plan, execute and manage future email campaigns with Zoho Campaigns, the easy-to-use email marketing automation software.
Mobile Edition: The mobile edition of Zoho Campaigns will help you to add contacts to your email lists, send campaigns and check or share reports.