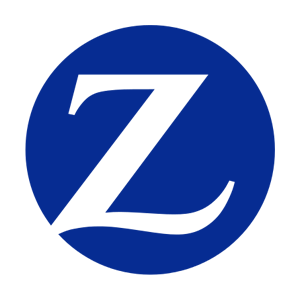 Zurich is a commercial insurance provider that has more than 100 years of experience in providing businesses with risk, wealth, and property protection. It offers comprehensive insurance solutions, which include workers' compensation, management liability, specialty programs, private equity, commercial casualty, and more. It offers customized plans and is best for those who are looking for providers with a long and proven track record.
Zurich Pros and Cons
| Pros | Cons |
| --- | --- |
| Strong financial backing | May outsource some of its insurance products from other providers |
| Covers multiple industries and business sizes | Does not offer an online quote |
| | Multiple negative online customer reviews |
Who Zurich Is Best For
Business owners who are looking for seasoned insurance providers: Zurich is a global insurer that has been in business since 1872―1912 in the United States―protecting more than 215,500 customers worldwide. In 2019, it achieved 5.3 billion in business operating profit (BOP), which says a lot about its industry standing.
Those who are window shopping for insurance solutions: Being a large organization, Zurich offers several different business insurance coverages that support multiple industries. It also outsources some of its products from trusted providers to make sure you get all your business insurance needs.
Middle market businesses: Zurich provides products, services, and expertise specifically designed for middle-market commercial companies. These include property and casualty insurance products with risk engineering services that help you anticipate the evolving risks that your business faces as it expands.
Zurich Pricing
Like most insurance companies, Zurich's costs for its coverage are not published on its website. However, according to a third-party source, its commercial insurance premiums range anywhere from $47 to $179 per month, depending on factors—such as your business' industry, location, claims history, number of employees, and more. You may speak to one of its brokers to get a personalized quote.
Zurich Alternatives 2020
| Insurance Company | Best for |
| --- | --- |
| | (Best overall) Industry-leading customer care and specialized packages at competitive prices |
| | Home-based business owners looking for affordable coverage |
| | Small- to midsized businesses that want help with risk management |
| | International coverage for business transactions and trips |
| | Technology businesses seeking errors & omissions insurance that includes cyber liability |
| | Manufacturing companies that need small business insurance plus industry-specific coverage |
| | Professional liability coverage added to a business owner's policy (BOP) |
| | Liquor stores and restaurants that need liquor liability included in their BOP |
| | Delivery and transportation businesses requiring affordable commercial auto insurance |
| | Startups, particular tech companies that need management liability insurance immediately |
Zurich Features
Zurich's features and services are designed to make its clients' experience easier. Listed below are some of its most notable ones.
Risk Engineering
Zurich's customized risk engineering solutions help you understand, forecast, and manage risks by controlling loss, improving safety, and reducing claims. As a result, your business will be able to operate more efficiently and effectively, which gives you a competitive marketplace advantage.
In addition to its risk engineering solutions, Zurich provides more resources to improve your business processes further and reduce the total cost of risk. It uses predictive models, analysis and benchmarks, reporting, risk profiling, and its very own web-based system that provides daily updates of claims and loss information—called the RiskIntelligence.
24/7/365 Customer Care and Claim Center
Zurich prides itself on its customer service, stating that it has bagged a few awards for its exceptional customer support. Although, it should be noted that some customer reviews online say otherwise.
Nevertheless, it provides year-round assistance, online claims reporting and tracking, and after-hours emergency responses for catastrophic losses. The company also lets you enroll in electronic payments for a more convenient premium processing.
Varied insurance coverages and add-ons
Being one of the biggest insurance providers, Zurich offers a wide variety of insurance products specifically designed for small to medium-sized companies. These offerings include workers' compensation, commercial property, management liability, private equity, strategic solutions, captive, cyber, commercial umbrella insurance, and more.
The insurer also offers add-on coverages that you can choose to opt-in or opt-out. These include loss of rental income, personal accident, subsidence, goods in transit, and terrorism. Its diverse solutions and flexible policy structuring make it a great starting place for business owners who are still window shopping for insurance solutions.
Most Helpful Zurich Reviews
All of the recent Zurich reviews online are overwhelmingly negative, with customers complaining about unreturned phone calls, denied claims, vague processes, and poor customer support. The company also received 67 customer complaints to the Better Business Bureau (BBB). However, it still manages to keep an A+ rating.
Long claim processes that end in denial
One customer who left a negative review of Zurich on ConsumerAffairs filed for a commercial vehicle claim and submitted all the required information, including an accident report, the next day after the accident. He said that he has been calling for two weeks since then and still got no response from his claims adjuster.
He furthered said that he was able to get himself forwarded to a supervisor, who was also inattentive. He finished his review saying that after several weeks of processing and calling―with his truck sitting in the shop the whole time―his claim ended up being denied.
Zurich Frequently Asked Questions (FAQs)
Every business situation is unique, and small business owners should seek out answers before selecting an insurance provider. We've gathered some of the most FAQs about Zurich below and answered them.
What industries does Zurich cater to?
It services more than 25 industries, with a focus on businesses in the automotive, construction, energy, financial, healthcare, manufacturing, international, real estate, technology, marine, and travel sectors.
What information do I need to enroll in electronic payments?
To enroll, you will need a United States tax ID number, such as a Social Security number, a U.S. bank account, and an active email address. An email will then be sent to your specified email address to let you know that an electronic payment has been issued successfully. You can opt-in and out of electronic payments at any time.
What information do I need to file for a claim?
You will need to provide accident or loss details, your (claimant) details and contact information, insured name, parent company name, and site code, which is your store, branch, or job number associated with your account's specific location.
You may also be asked to provide photographs, police or fire reports, incident reports, estimates, bill of lading, medical bills, contracts, and lawsuits, whichever is applicable to your claim. Additionally, you may be required to submit more documents, depending on the type of insurance claim you are requesting.
Our Top Business Insurance Provider Picks
In case you still are not sure if Zurich is right for you, then this article on the best small business insurance companies is a review of our top choices. In this guide, we reviewed several providers and narrowed them down to our top picks based on key criteria like coverage types, customer service, and pricing.